This week I'm sharing one of my favorite recipes with you Chicken Tortilla Soup, which is naturally (or at least it should be) gluten free. There are many of different ways and recipes for making Tortilla Soup.  I like this recipe because it doesn't take as long as most recipes and a lot of the work is done for you in a blender or food processor.  I was joined by my fellow Lipstick Sisters Stephanie Kwong and Lisa Kiyomi in the making of my YouTube video too.  We had such a great time sharing stories, bonding over food and enjoying the delicious rewards of our work (scroll to the bottom for some photos from the set).  Please let me know if you try the recipe and what you think.
Gluten Free Avenger Episode 6: Tortilla Soup is now live on YouTube, you can use this link (https://youtu.be/gze3krcCp1M) or view it below: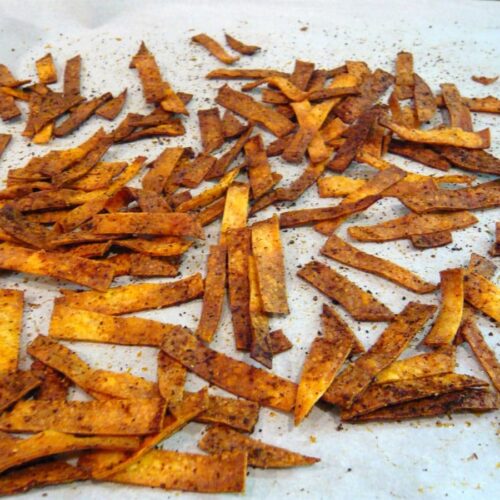 Seasoned Baked Tortilla Strips
These are great to eat by themselves or with my Tortilla Soup.
Ingredients
8

small corn tortillas

5

tsp

olive oil

1

tsp

chili powder

1/4

tsp

onion powder

1/4

tsp

garlic powder

1/4

tsp

salt

1/4

tsp

ground black pepper

Dash cayenne pepper
Instructions
Preheat oven to 375°F.

Line a baking sheet with a silicone baking mat or parchment paper.

Cut corn tortillas into 1/2-inch strips. Add to a large bowl, toss with vegetable oil to coat. Sprinkle with seasonings. Toss to coat tortilla strips evenly.

Transfer to prepared baking sheet. Bake for 5-10 minutes. -Toss and return to the oven. Continue baking for an additional 5-10 minutes or until desired crispness is reached.

Cool completely, then eat as a snack or with Tortilla Soup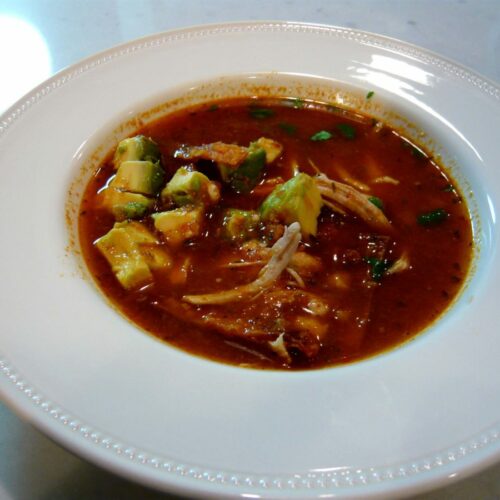 Tortilla Soup
This is one of my favorite recipes, which is naturally (or at least it should be) gluten free.
Ingredients
2

quarts

chicken broth

2

boneless chicken breast halves

cooked and cut into bite-sized pieces

4

cloves

of garlic

1

can

15oz whole tomatoes

1

small onion

quartered

1

small jalapenos pepper

seeded

1

tablespoon

paprika

2

teaspoons

ground cumin

1

teaspoon

ground coriander

1

teaspoon

chili powder

2

teaspoons

thyme

1/4

teaspoon

cayenne

avocado

salt and pepper to taste

queso fresco

cilantro

baked tortilla strips

recipe above
Instructions
Pour chicken broth into large saucepan or pot and add uncooked chicken breasts. Boil, then simmer on med-high heat for 15 minutes. Let chicken cool, then shred and set aside for later. You will use the remaining chicken broth for the soup.

In food processor or blender coarsely chop garlic, tomatoes, onion and pepper. Pour tomato mixture and spices into pot with chicken broth. Heat to boiling. Reduce heat; simmer 15-20 minutes.

Season with salt and pepper, if desired.

Serve in bowls; garnish with tortilla strips, cilantro, avocado, chicken and queso fresco.
ENJOY!  Please let me know what you think in the comments.  Thanks for reading/ watching!
Here are some fun shots from the making of the YouTube episode: