Solo travel for women is a hot topic this year. Despite all of the endless, yet casual, warnings we get as women about being alone, the era of vacations for single women is upon us. We no longer feel the need to venture out into the world with a partner by our side. In fact, many women feel that taking a trip alone is a necessity for their mental health.
Whether or not you are single, looking into solo travel for women can brighten your spirit. There are so many ladies booking vacations for themselves that I'm starting to feel a slight twinge of jealousy. I have done my own fair share of traveling though, so I decided to share the wealth— of knowledge, that is! While vacations for single women outside of the country are a thrill on their own, nothing beats exploring your own backyard. There is plenty to do and see in the United States and it diminishes the need to rush order a passport to travel to a faraway, luxurious destination.
So if you are an American (or even if you're not) looking for adventure, here are my top ten best (and safest) places to travel in the U.S. for solo females!
RELATED: Napa Valley Guide: Where to Go, Eat, and Sleep
Here is my list of Best Places in the U.S. for Solo Travel for women:
Atlanta, Georgia
Atlanta, Georgia presents the best of both worlds. On its own, Atlanta is an upbeat metropolitan that offers the very best of city life. What's even better is that you can bar hop, shop, and stay in some pretty snazzy hotels without the hefty price tag that you get in places like New York City. And while Atlanta traffic can be a bit daunting, it's nothing compared to the hassle of LA and is a great place for solo travel for women.
On the other end of the spectrum, Atlanta is encompassed by the sweet country life so that you get a feel of that Southern culture.
Fun Things To Do In Atlanta:
Visit the Georgia Aquarium
See a show at the Alliance Theatre
Immerse yourself in the Atlanta Symphony Orchestra
Orlando, Florida
I bet the first thing you thought of when you saw Orlando is Disney World. While Disney and Universal and the bevy of other theme parks are great options for female vacationers, they aren't the only ones (and yes, I do recommend trying out Disney World by yourself; it's incredible).
Orlando has a small-town city vibe to it. Meaning there's a lot to do and usually plenty of time to do it. Downtown Orlando is filled with life almost every night of the week (even on Sundays). If nightlife isn't really your scene, there are the weekend farmer's markets or the nearby crystal clear springs.
Fun Things To Do In Orlando:
Solo Disney World trip
Take a dip in the springs (check out Wekiwa and Rainbow Springs)
Visit Disney Springs and City Walk
Seattle, Washington
Seattle is great because you get to experience the city and nature. In the city, there are strange places like the Gum Wall or the literal troll under the bridge (Fremont Troll) to explore. Then there are the outdoor endeavors that take you through Washington's immense landscape. It's the best type of solo travel for women. You get the beach, the mountains, and the city all within the same parameters.
Fun Things To Do In Seattle:
Take a hot tub boat tour (yeah…that's a thing)
Visit the Pike Place Market— home of the original Starbucks.
Take a tour throw the famous Space Needle
Nashville, Tennesse
If you are big on the music scene, then Nashville, Tennessee is a great vacation spot for women traveling solo. It's vastly popular for its art culture and is home to some of today's most legendary country artists. And it's no wonder— Nashville is gorgeous.
Nashville is dubbed "Music City" because there is music perpetually floating in the air. On top of that, there are endless food and bar advantages. It's hard to pick where to stop if I'm being honest.
Fun Things To Do In Nashville:
Try Southern cooking at Loveless Cafe
Take a tour of the Jack Daniel's Distillery
Peek inside the Country Music Hall of Fame
RELATED: San Jose Del Cabo, The Top 5 Places To Visit
San Francisco, California
If you ask anyone who has spent some time in California where they recommend vacations for single women, they will immediately say San Francisco. It's such a beautiful area, from the rolling hills to picturesque bay. There's a lot of touristy stuff to do here like take some Instagram pics at the Golden Gate Bridge or visit the Alcatraz Island. However, I'm going to suggest a more playful route like wine tastings in Napa Valley or stuffing your face with artisan food at the Ferry Building.
Fun Things To Do In San Francisco:
Visit the sea lions at Fisherman's Wharf
Ride a cable car
Walk across the Golden Gate Bridge (yes it's fun)
New Orleans, Louisiana
New Orleans is brimming with life. From day to night, the atmosphere of this place is simply exhilarating. Of course, it wouldn't be a trip to New Orleans without dipping your toes in the French Quarter. I recommend that you try a Hurricane (if you're not afraid of a mouthful of 151 rum) from Pat O'Briens— which is also a dueling piano bar. This travel stop for solo females is good only if you're down for excellent food, lots of drinking, and nights filled with music.
Fun Things To Do In New Orleans:
Take a ghost tour
Grab a drink at Jean Lafitte's Blacksmith Shop on Bourbon Street
Gamble at the Ernest N. Morial Convention Center (a kind of Vegas-style casino) 
Honolulu, Hawaii
I don't need to convince you that Honolulu is a vacation for single women. Hell, all women. It is so. breathtakingly. gorgeous. I suggest just lounging out on their gorgeous beaches. However, if you are here as more of a thrill-seeker, then hiking up Diamond Head is something you have got to try. Waikiki on Kuhio Beach also has a hula dancer show three nights a week at sunset which is a really cool thing to experience.
Fun Things To Do In Honolulu:
Pay respects at the USS Arizona Memorial Park at Pearl Harbor
Dive into Hanauma Bay for some snorkeling
RELATED: Monterey Tides Hotel Review, Monterey Area Hotel
Washington, DC
If you are looking for a travel spot on the east coast of the States, then Washing, D.C. is always at the top of my recommendation list. Not only is there plenty to do in the dining and bar-hopping aspect, but the educational benefit of this trip can't be overlooked. Even if you're not a history buff, there is just something mesmerizing about seeing the Declaration of Independence up close and personal.
Fun Things To Do In Washington, D.C:
Tour Capitol Hill
Tour the White House
Visit the museums at night 😉
Essentially, just try to absorb as much of the history as you can in Washington.
Charleston, South Carolina
I feel like the Carolina's, especially the south, is severely overlooked by solo women travelers. Really, all travelers. Charleston is the only place where you can claim to be on the Edge of America a.k.a Folly Beach. They also have a pretty versatile restaurant row in their downtown area. Charleston Grill and Circa 1886 Restaurant have the highest reviews online.
Fun Things To Do In Charleston:
Take a dip in Folly Beach
Trek the Cooper River Bridge
Swamp boat rides at Cyprus Gardens
Sedona, Arizona
I took a solo trip to Sedona in November 2018.  I stayed at the Enchantment Resort where you can do spa activities, guided hikes, and mediations. This town is full of surprises. Essentially, you name it, you can find it.  Tours of the Horseshoe Bend, Antelope Canyon, Grand Canyon or Red Rocks are high on the list of things-to-do, especially if you go by helicopter or foot.
Fun Things To Do In Sedona:
Go on a hot air balloon ride over the desert
Visit the ghost town of Jerome
Walk the Verde Valley Wine Trail
I loved taking the Antelope Canyon and Horseshoe Bend.  Antelope Canyon has been on my list of must-go places ever since I saw photos on Instagram.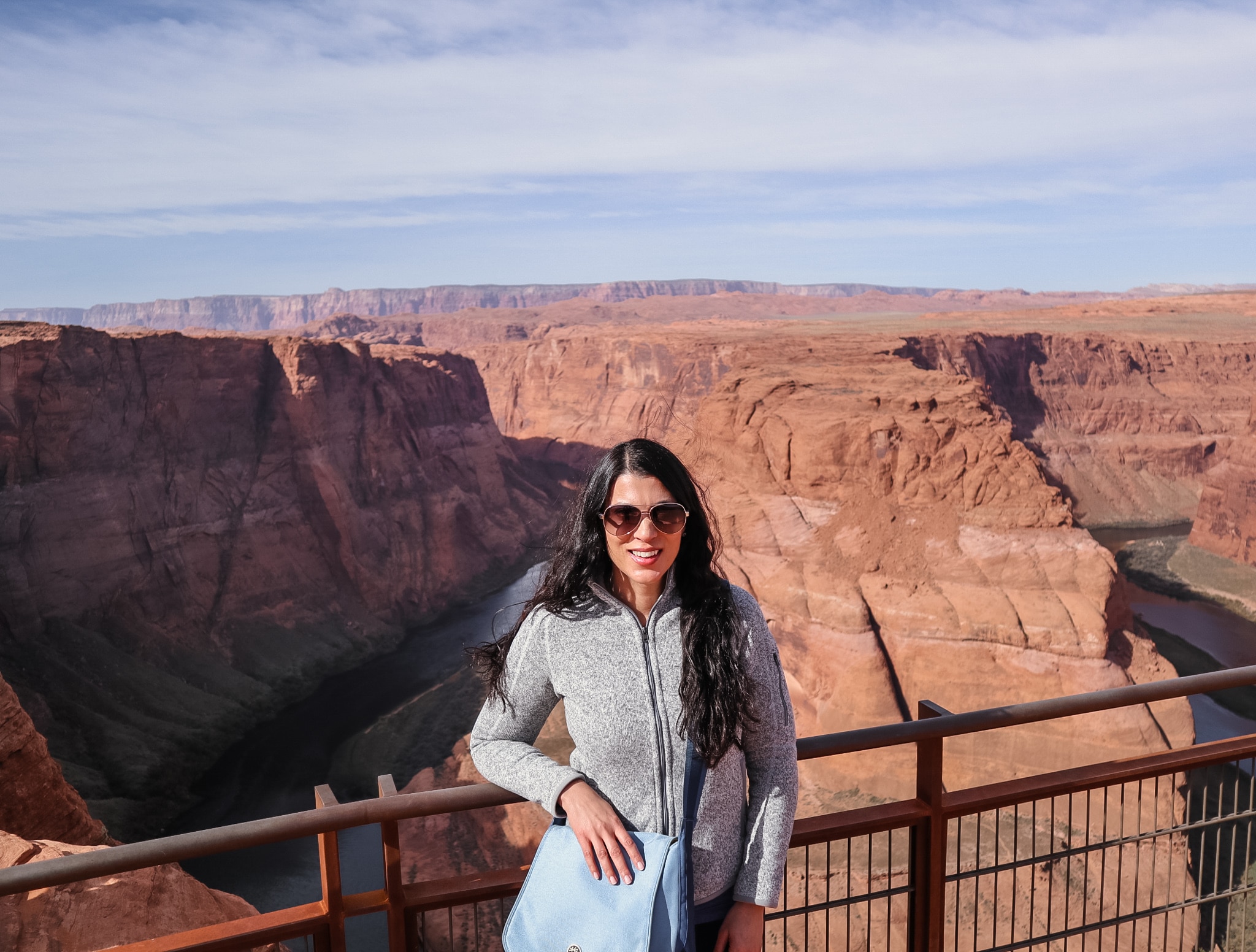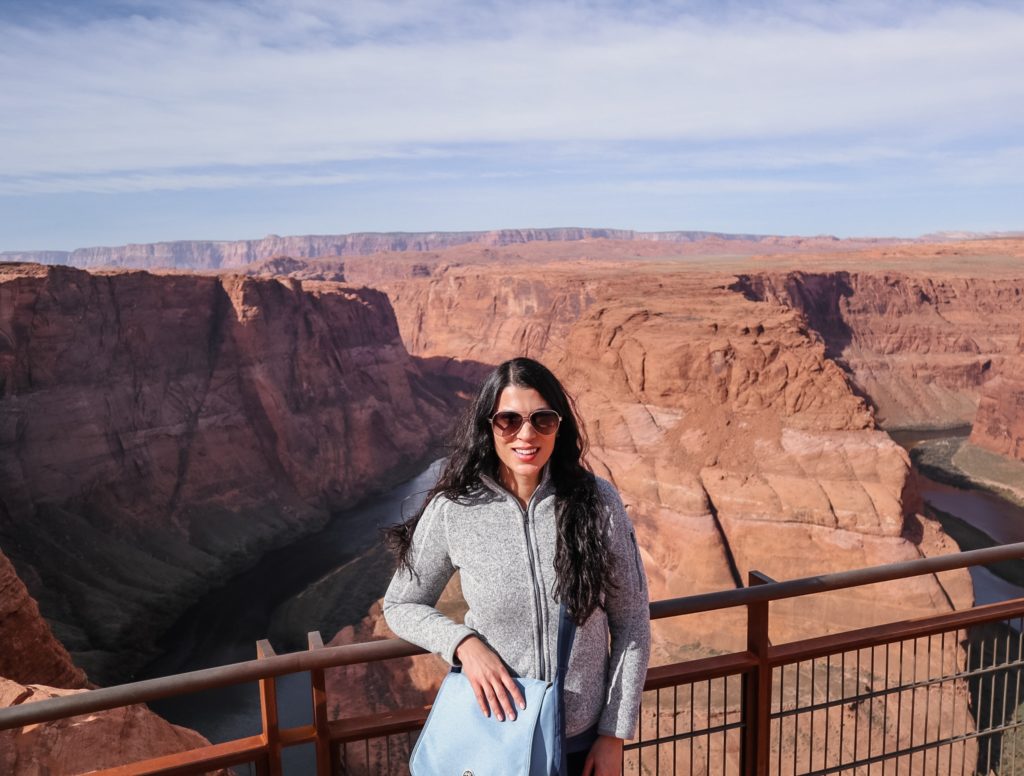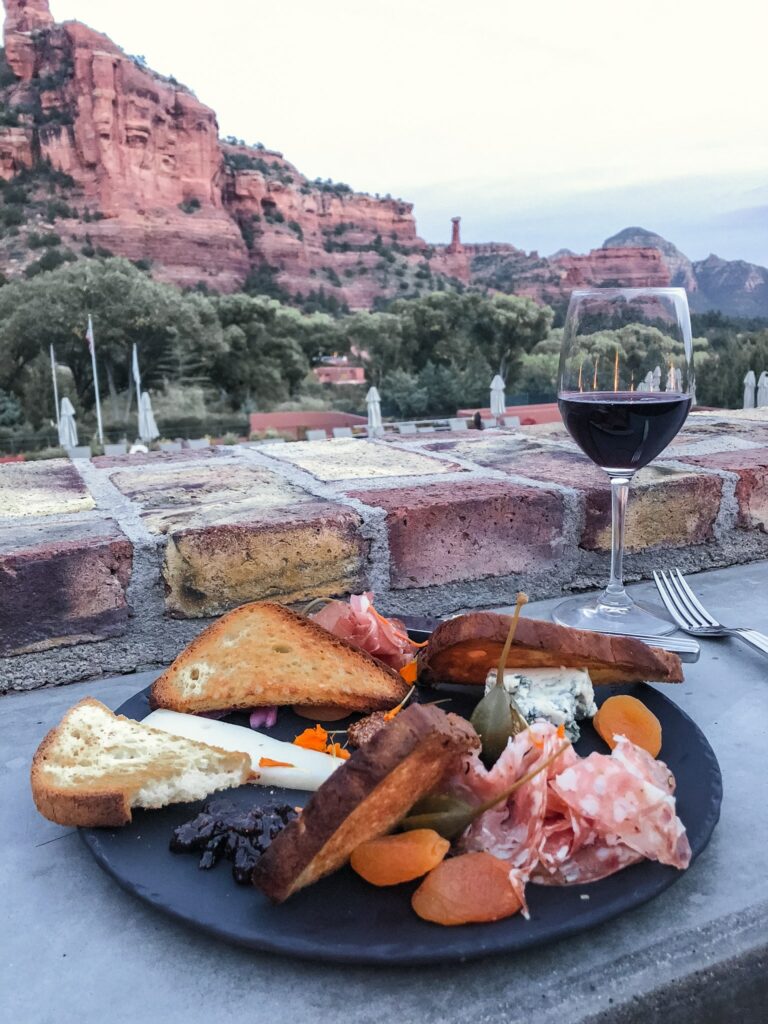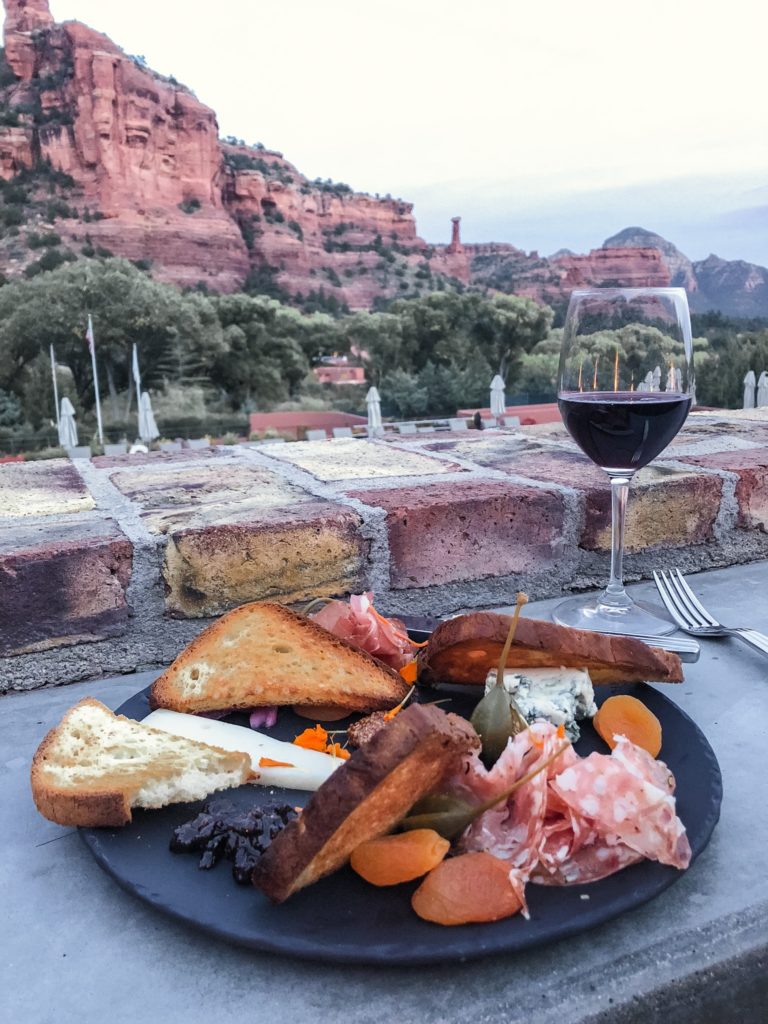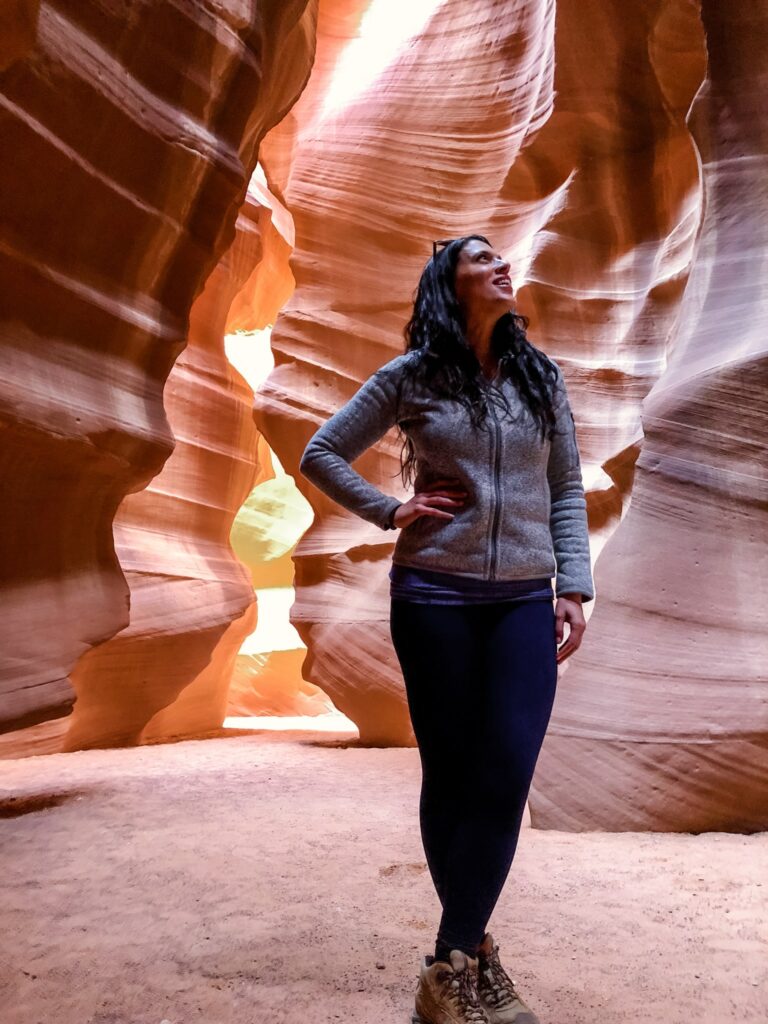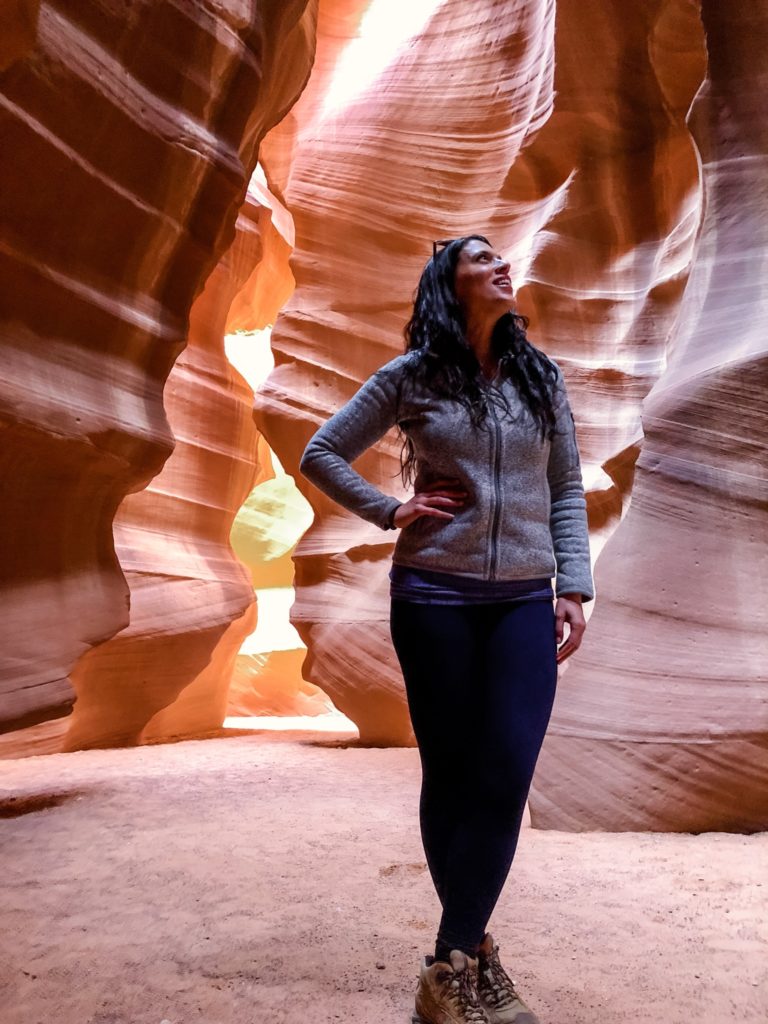 Where is your favorite vacation spot? Let me know in the comments!