If you've seen my Instagram, you know that I went to Napa Valley earlier this month.  I have to say that going to Napa with my husband was such an amazing trip for me.  I went to Napa with a friend and it was fun, but I really wanted to experience it with my husband.  Not only is Napa romantic, but it's such a beautiful place to experience with someone you love…..and I learned so much. Many people think that going to Napa Valley is just about drinking lots of wine. Well, for some it is, but for us we loved learning about how wine was made and how each one is different, in addition to tasting many wines. It's actually inspired me to take some classes in wine making.
What I have to say next may make you sad…..going to Napa Valley on a tight budget is hard.  Many of the hotels in the area can be very pricey and many of the most popular wineries charge a fee for tastings.   As with any wine tasting trip, you don't want to stay in a hotel that is too far away because you have to drive. You could take an Uber or hire a driver but that can get really expensive fast.   Also, keep in mind when you're planning your trip that many wineries require you to make a reservation for a tasting and many come with a tour. The tours/ tastings are usually 60-90 minutes long and you have to account for driving time, so hitting more than 3 wineries in a day is difficult. It makes you really focus on the wineries you're the most interested in. During the 3 days we were there I booked 2-3 tours/ tastings per day and we were pretty tired by 5pm, yes we were only wine tasting and eating, but it was tiring none the less.  What are the best things to do in Napa Valley? Here are some of the highlights of our trip:
Where to Eat in Napa Valley
Mustards Grill I went to this restaurant during my first trip to Napa Valley and I talked about it so much, that I had to take my husband there.   According to their website, "Mustards is still the place to go for a heaping plate of honest American fare with worldly sophistication".    I can't agree more, the food here is simple, fresh and delicious.  During our 3 day, 4 night stay we had dinner and lunch here….need I say more?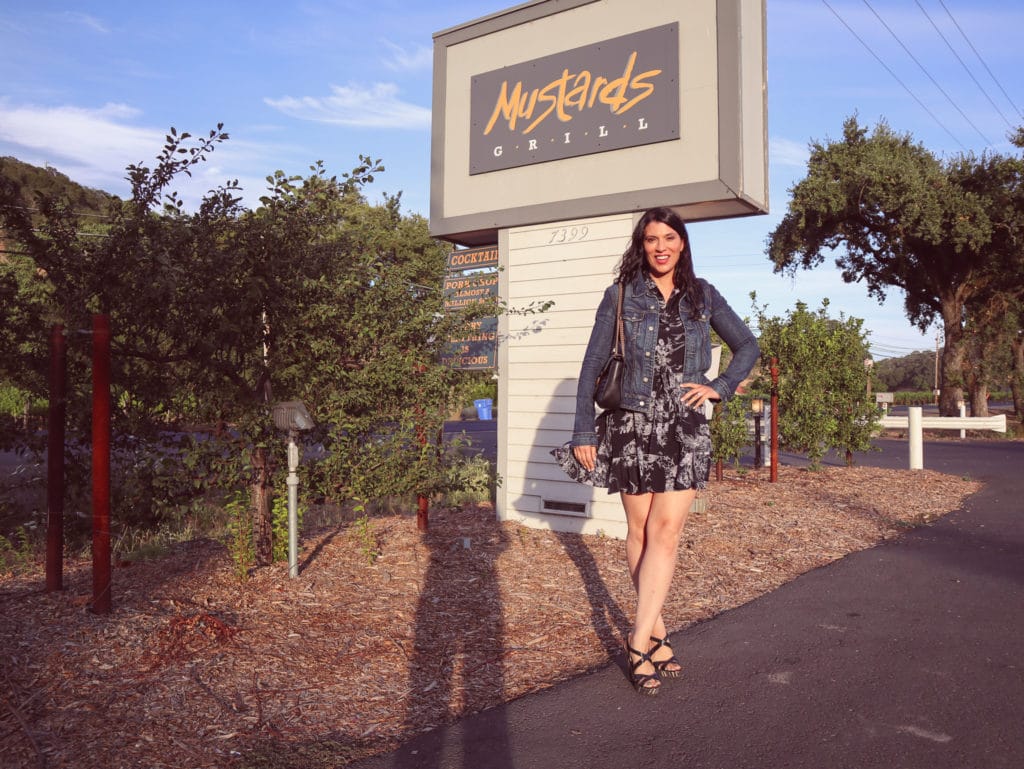 Brix Restaurant  If the weather is good, I would suggest sitting outside.  It's a beautiful property and they grow their own produce on site.  I recommend taking a walk through the garden right after you've ordered your meal, it's very romantic and you get a sense of what will be on your plate shortly. Simply put, the food is fresh and delicious.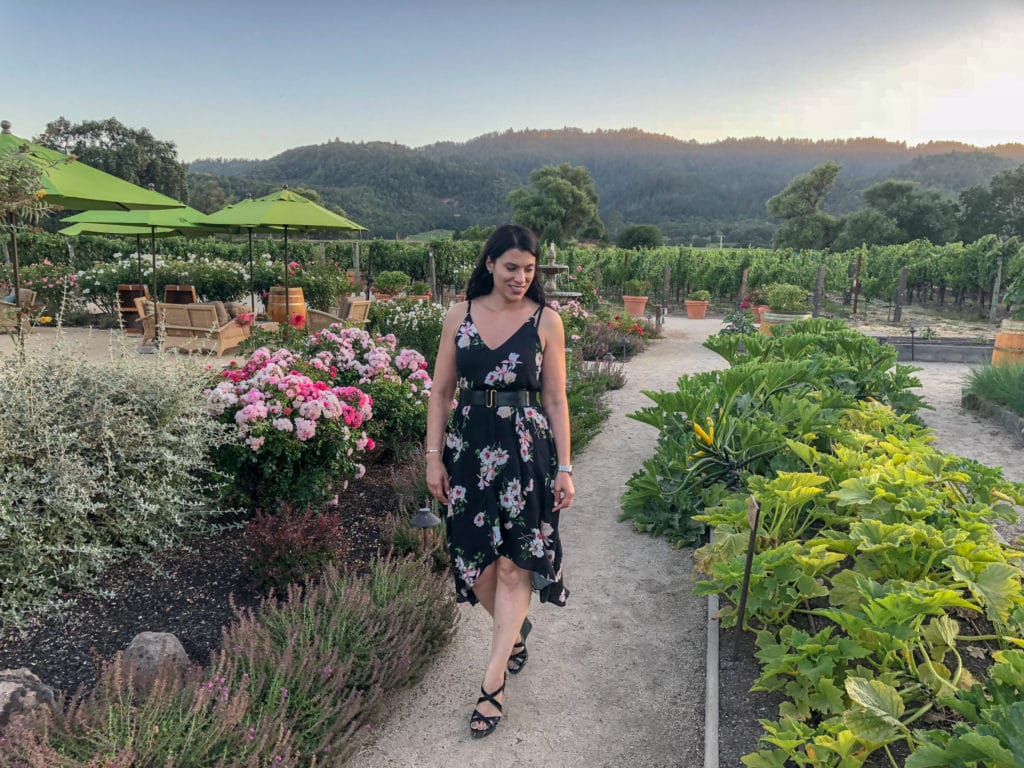 Auberge du Soleil One of my friends mentioned that I should go here. It is a Michelin Star restaurant with simply amazing food, wines and views! Only problem…you'll need a reservations to sit in the actual restaurant patio and not in the bar area. So if you want to take in the amazing views of Napa Valley, for which the restaurant and hotel are known for, you'll want to go for lunch or before sunset and make a reservation. Reservations fill up fast so make sure to book early… if not you can take first come first serve seating in the bar.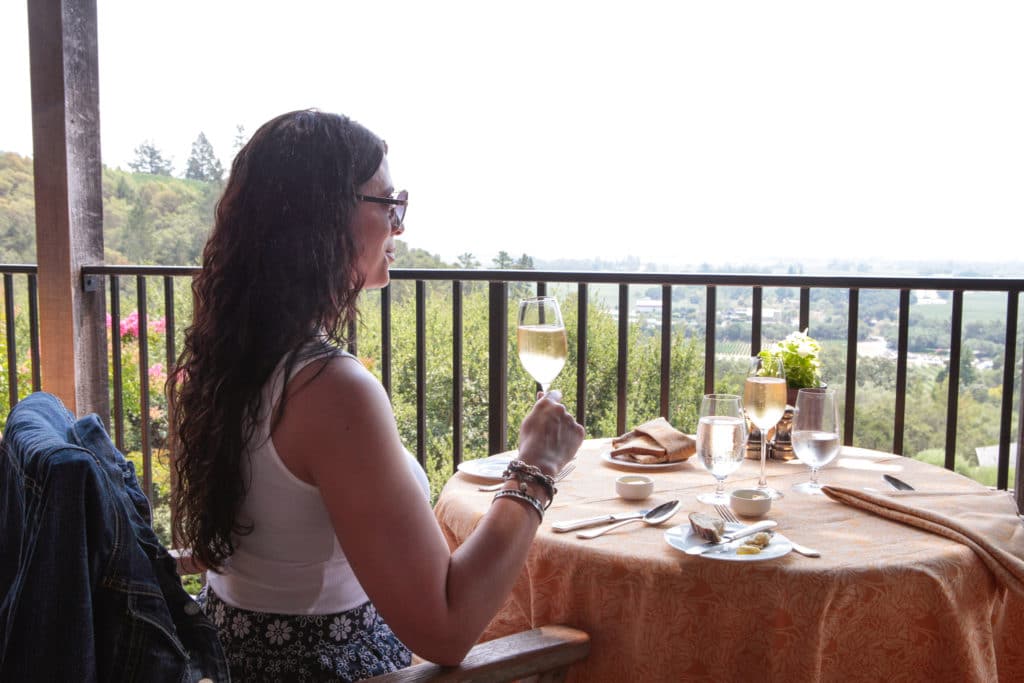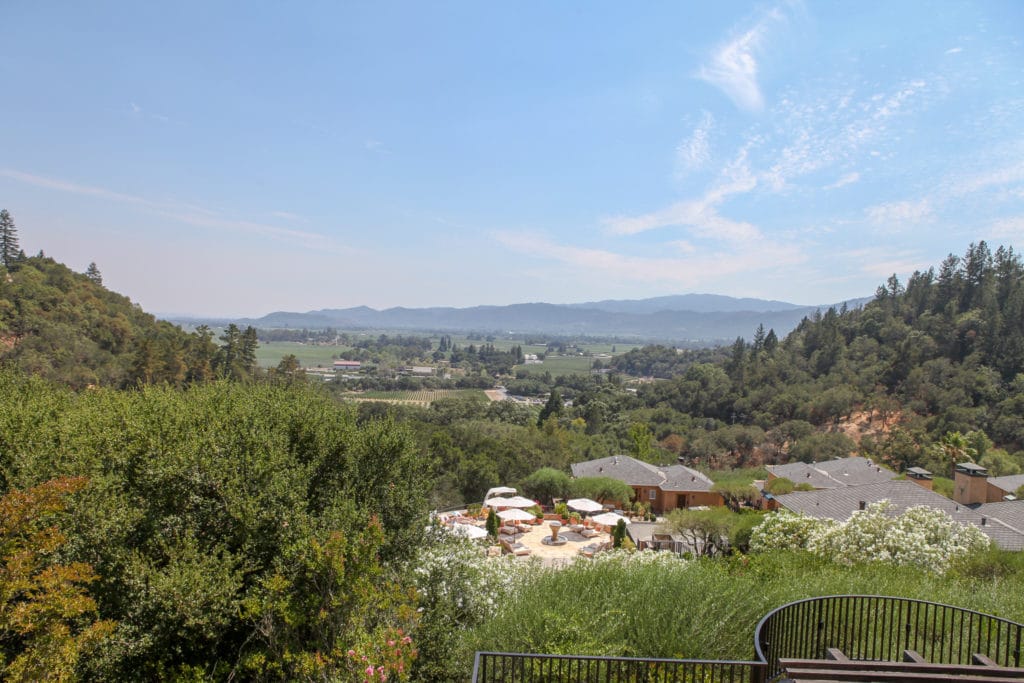 Where to Get Picnic Supplies in Napa Valley
Ranch Market Too  This fun retro store is associated with the Yountville Deli and has all the essentials that you'll need to have an amazing picnic.  You'll find essentials like cutting boards, cheese knives and picnic baskets and of course all the food and wine you'll need to get the most out of your picnic.
Napa Valley Olive Oil Manufacturing Company  This place is a little hidden gem. At first we thought it was just going to be a store to buy olive oil like our favorite place in Santa Ynez.…but this store is a whole lot more. This market is very retro as well and while they're known for their olive oil, they have an amazing assortment of meats, cheeses and other picnic accoutrement that will surely outfit you properly for even the most extravagant picnic.
Where to go wine tasting
Schramsberg Vineyards  This winery has always been one of our favorites for sparkling wine ( Yea Bubbles!!). We love the Blanc de Blancs. This winery requires a reservation for a tour and tasting to be on property. We had a really lovely time learning about the process that they use to make their sparkling wine as well as tasting several different types and vintages. At first we thought we were entering the caves to see an art installation but soon found out that the millions of bottles from floor to ceiling as far as the eye could see were actually their production. They did a great job of explaining the process of making sparkling wine on the tour, including a quick demonstration. I particularly wanted to try my hand at "riddling" the bottles …but they didn't trust me ?On the special note, if you are not a sparkling wine fan they also have regular wine that they make is well and you can have a tasting of that instead of sparkling.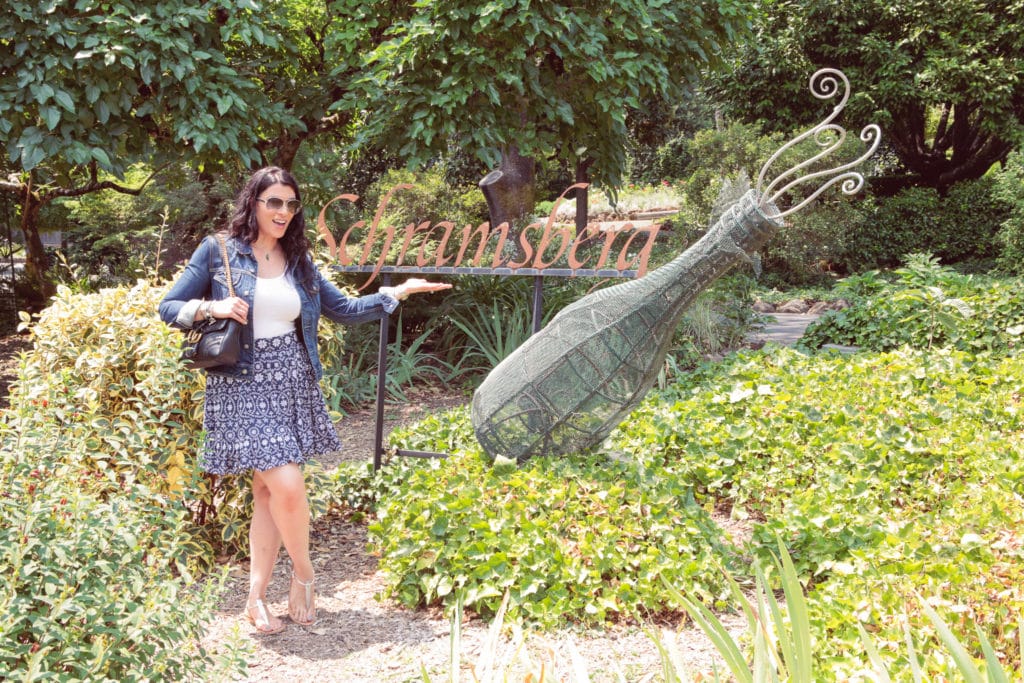 Cakebread Cellars   Like many people, we've always been a fan of the Cakebread chardonnay. So when we went to Napa we had to stop by and get a tasting of their current releases. We loved everything about the tour and the wine was excellent as always…so much so we decide to pull the plug and join their amazing wine club. I'll definitely keep you in the loop when the new bottles arrive to give you some tips on what's the best to indulge in.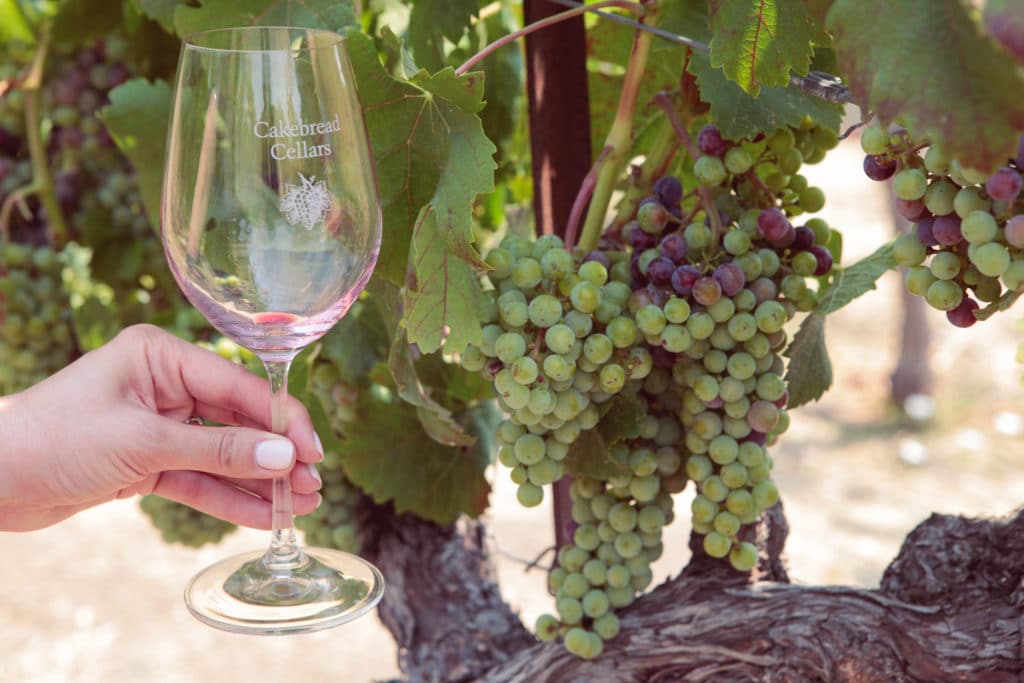 Far Niente   This was another recommendation from a friend, she knew that my husband and I love chardonnay. While Far Niente has other varietals they are well known for their chardonnay. We did the tour and tasting, which also came with a cheese pairing….it was fabulous.  The history of the building, which goes back over 100 years, and the winery were fascinating!  In addition, the grounds were spectacular! I can see why so many people want to have their weddings there. We enjoyed ourselves so much we decided to become members of this wine club as well …I hope this isn't evolving into a pattern.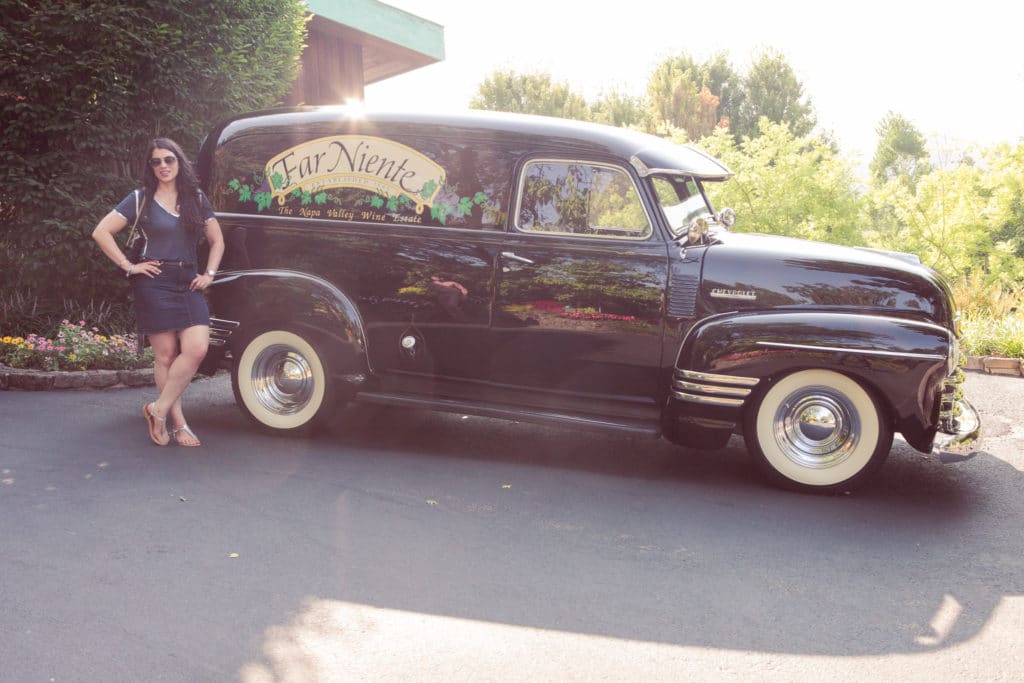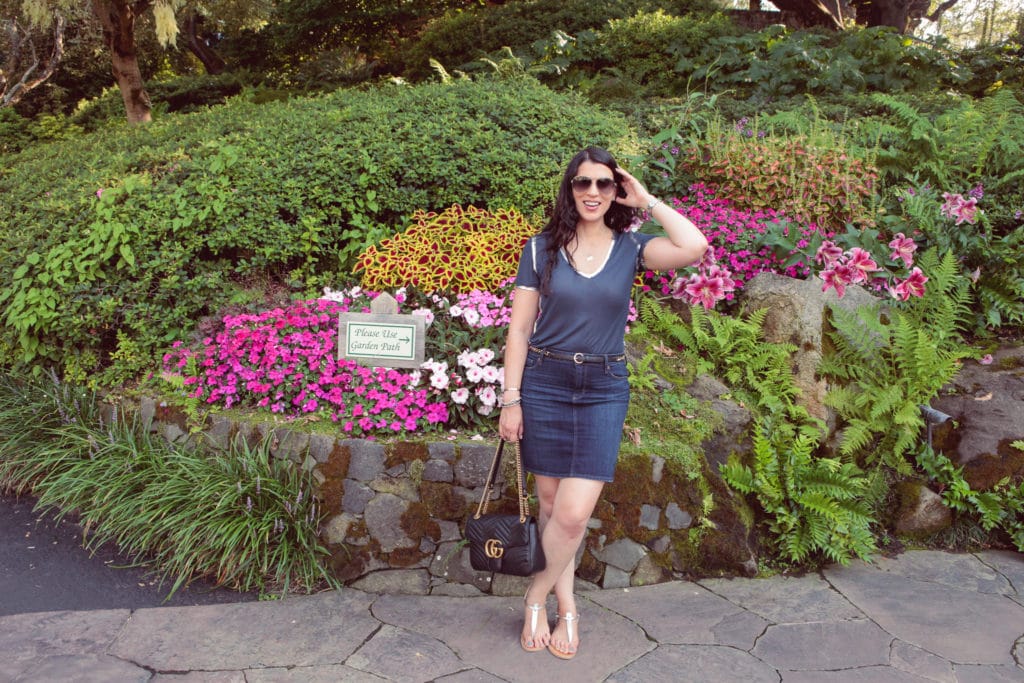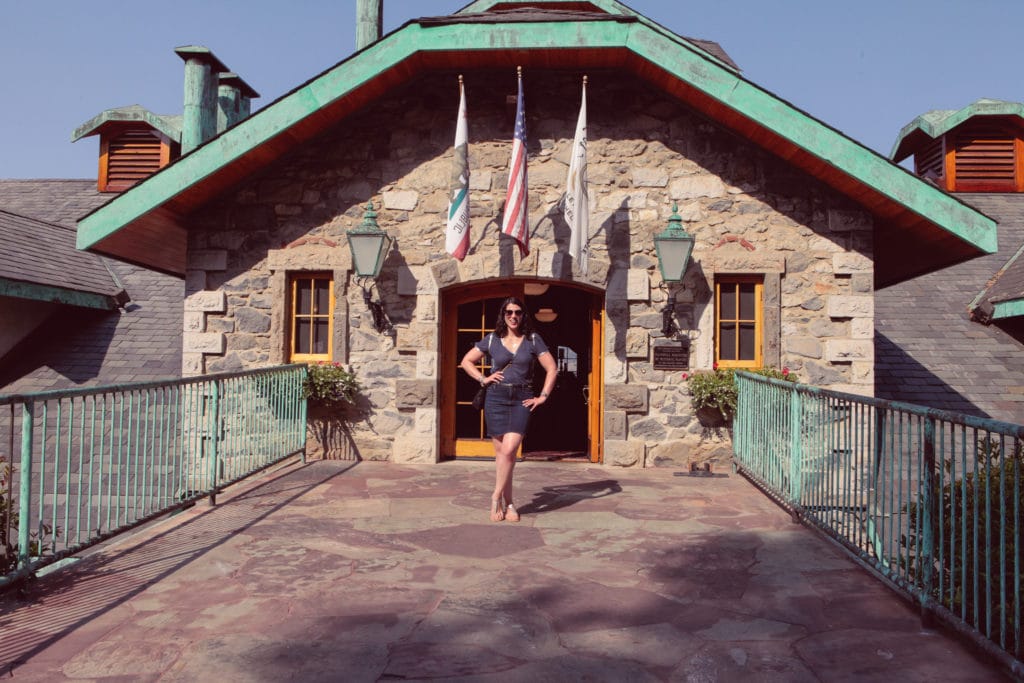 Nickel & Nickel   This winery is associated with Far Niente but we learned about it after a friend introduced us to this wine by giving us a bottle of Cabernet Sauvignon as a hostess gift…What a great friend right??? Secretly I think she was hoping we'd open it right there and share… but I was already serving a number of other terrific wines at the time, oops.  While I'm not usually a Cabernet drinker their Cabernet Sauvignons are exceptional I would highly recommend checking them out if you get the chance.  They also make other varietals including Chardonnay, Merlot and Syrah; all are pretty great and I wouldn't turn them down if someone gave them to me but the Cabernet Sauvignon is a real stand out.  I'm so happy my friend introduced them to us.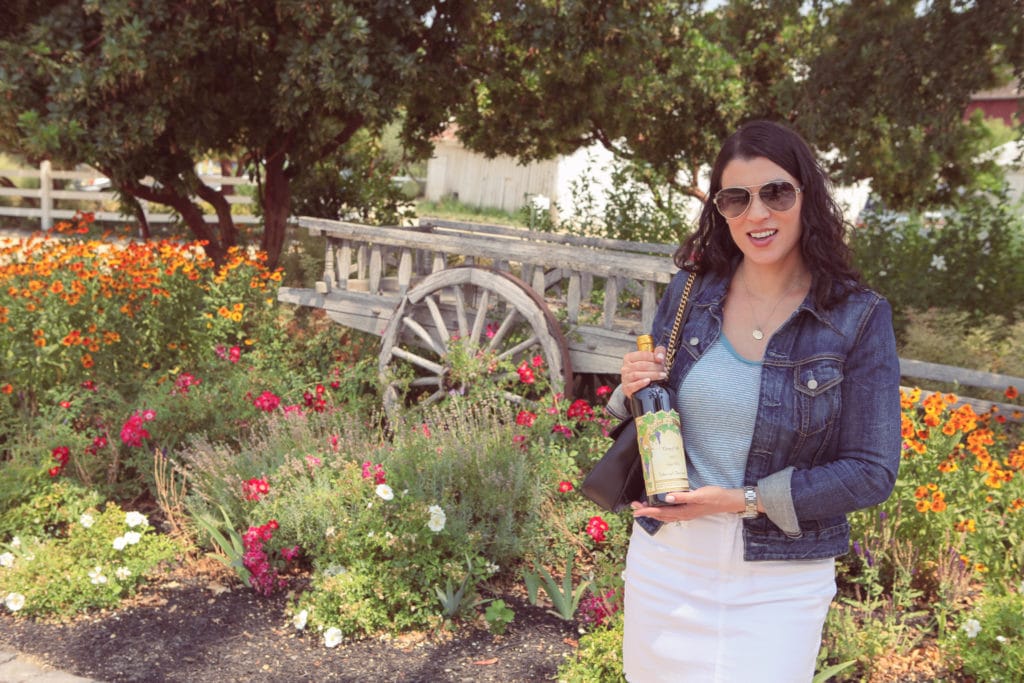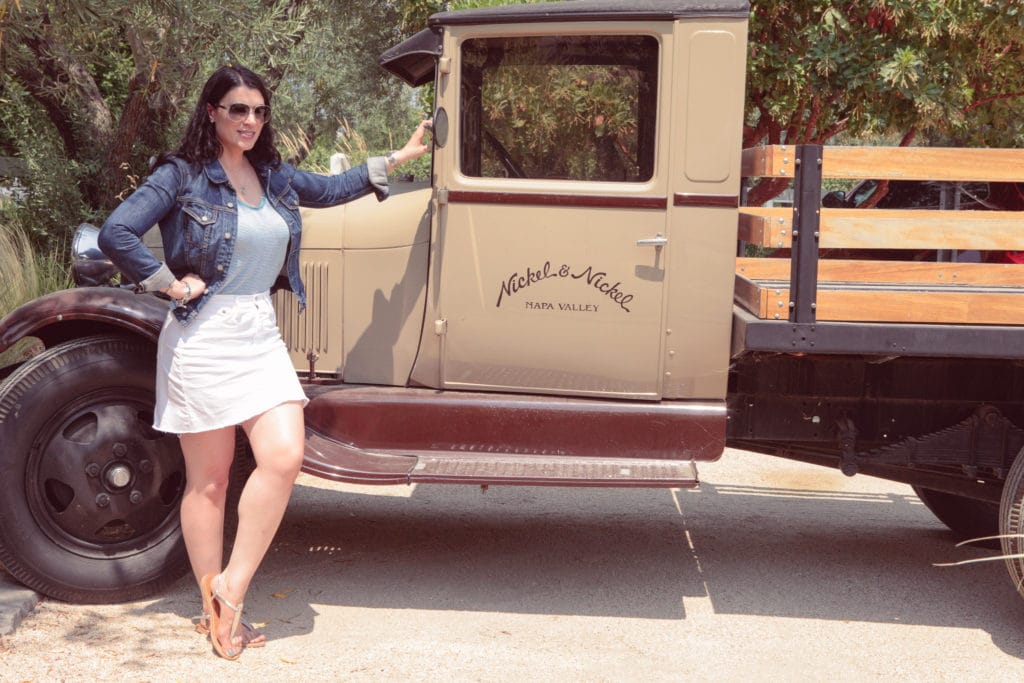 Opus One  The wine here is great BUT the most striking thing when you're heading to the winery is the building itself. It's very modern and looks like a space ship, museum or nuclear fallout bunker…depending on who you ask. Not in a bad way but more surprising as I always think of Opus One as very conservative and old-school. Once you get over the cool building it's off to taste some of the wines. This wine maker only releases one wine a year. Opus one is known for being the type of wine that you buy and age at home for a few years before you actually enjoy it. They have have now added to their offering by creating Overture which is a blend of wine-lots across vintages with extended barrel aging.  These things make it a more drinkable wine now, so if you tend to be impatient when it comes to at-home aging, this would be the perfect wine for you….and me! Once you get your tasting make sure to head up to the roof deck to catch some spectacular views and a cool breeze on those hot Napa Valley days.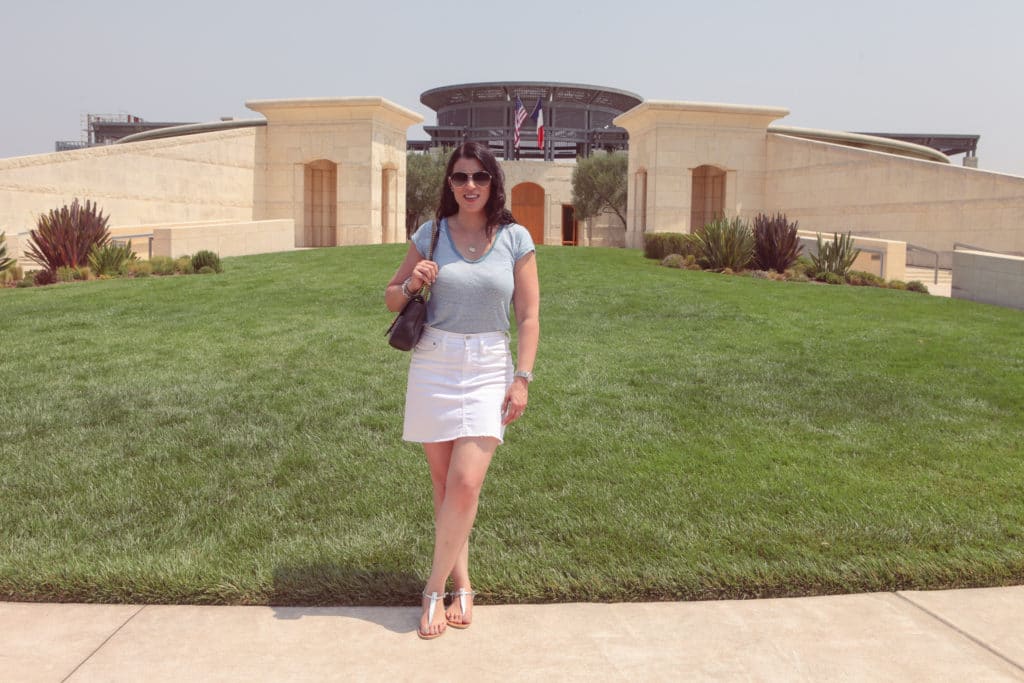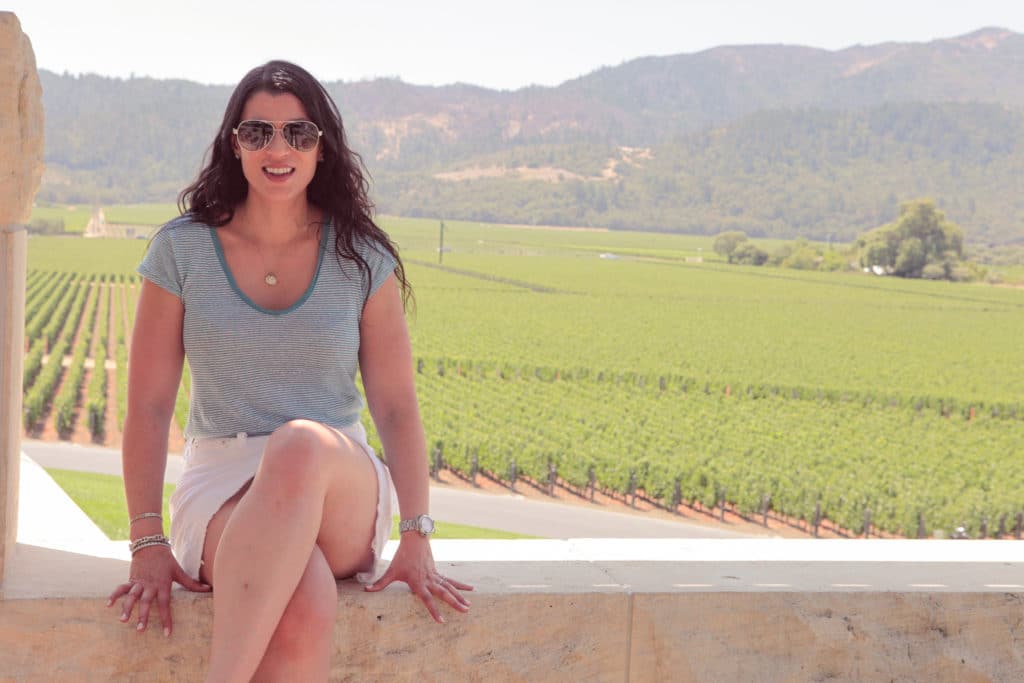 Where to Stay in Napa Valley
The Meritage Resort and Spa  This resort is situated just south of the town of Napa. It's very accessible yet a bit away from the hustle and bustle of some of the busier towns in Napa Valley. You could literally spend an entire day or more just exploring all the things at this resort. They have a bowling alley, sports bar, vineyard, spa, multiple pools and even their own tasting room in a cave below the vineyards. They also have the new Vista Colina Resort across the street with tons of stuff to check out too, from tasting rooms, restaurants and shopping. They were putting the finishing touches on Vista Colina when we were there so it should be ready to go right now. The hotel was very comfortable and the staff was exceedingly helpful and caring. After wine tasting you can lounge at the pool, relax at the spa or just take a walk up the hill to the vineyard with its far reaching views of the valley. It's very tranquil and pleasant.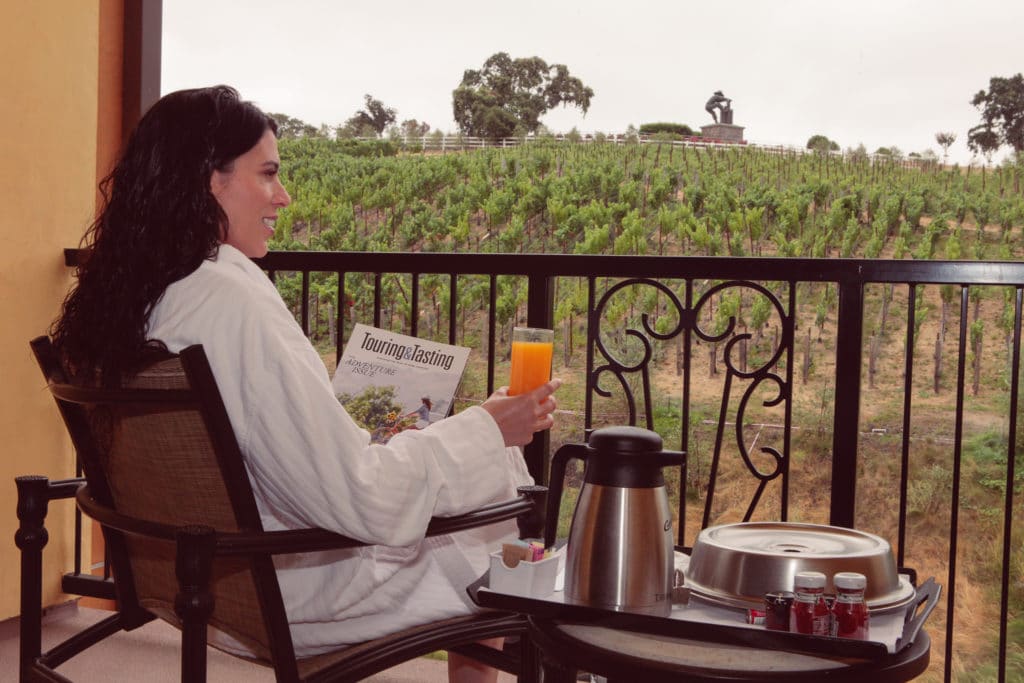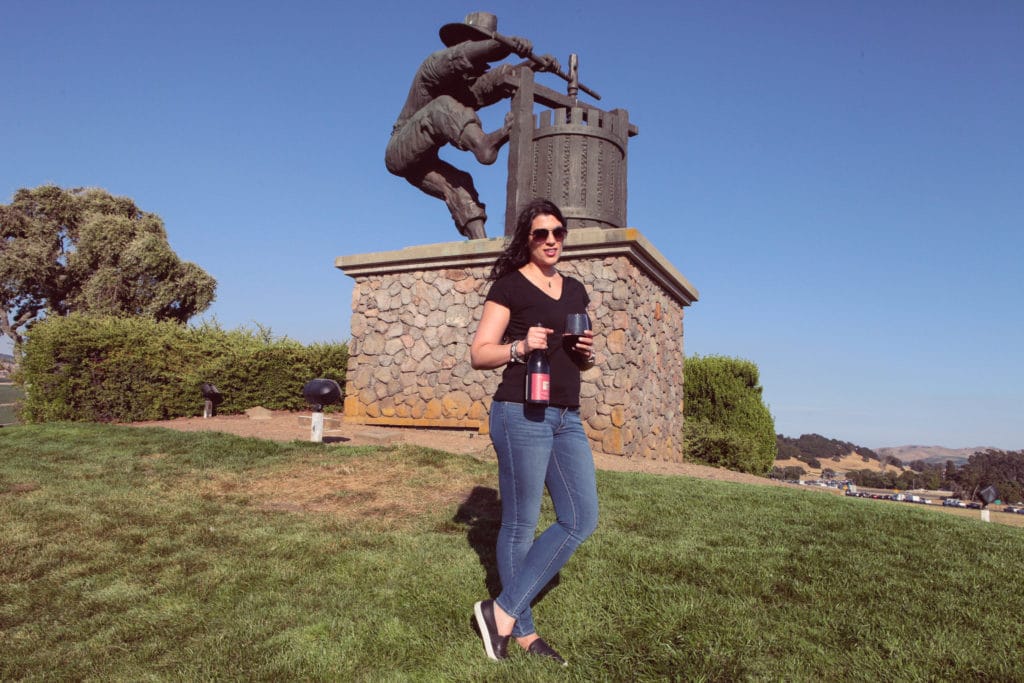 So there you have my list of must visit places in Napa Valley.  Did I miss any of your favorite places?  Let me know in the comments below.