I had a version of this at a restaurant in Cabo San Lucas.  As soon as I got home from vacation I worked to make this recipe for Mexican Chicken Vegetable Soup, which has a lot more veggies.   It's basically a chicken vegetable soup with poblano peppers, queso fresco and cilantro to give it the Mexican flavor.  This is one of my favorites, especially when it's cold outside.  You get a little heat from the poblano pepper and the temperature of the soup.   I hope you like it!
Gluten Free Avenger Episode 3: Mexican Chicken Vegetable Soup is now live on YouTube, you can use this link (http://youtu.be/HiMdqWJDmtQ) or view it below:

Ingredients
2 tablespoons unsalted butter
2 tablespoons olive oil
2 cups chopped white onion
2 medium garlic cloves, finely chopped
2 cups carrots
1-2 large poblano peppers, roasted, sweated, peeled, seeded and diced (instructions below)
2 cups corn kernels, fresh or thawed
2 cups zucchini
2 cups fresh tomatoes
2 cups celery
1/2 teaspoon kosher or coarse sea salt, or to taste
Freshly ground black pepper, to taste
4 cups chicken broth
2 large roasted chicken breasts, shredded
Queso Fresco, crumbled
Cilantro for garnish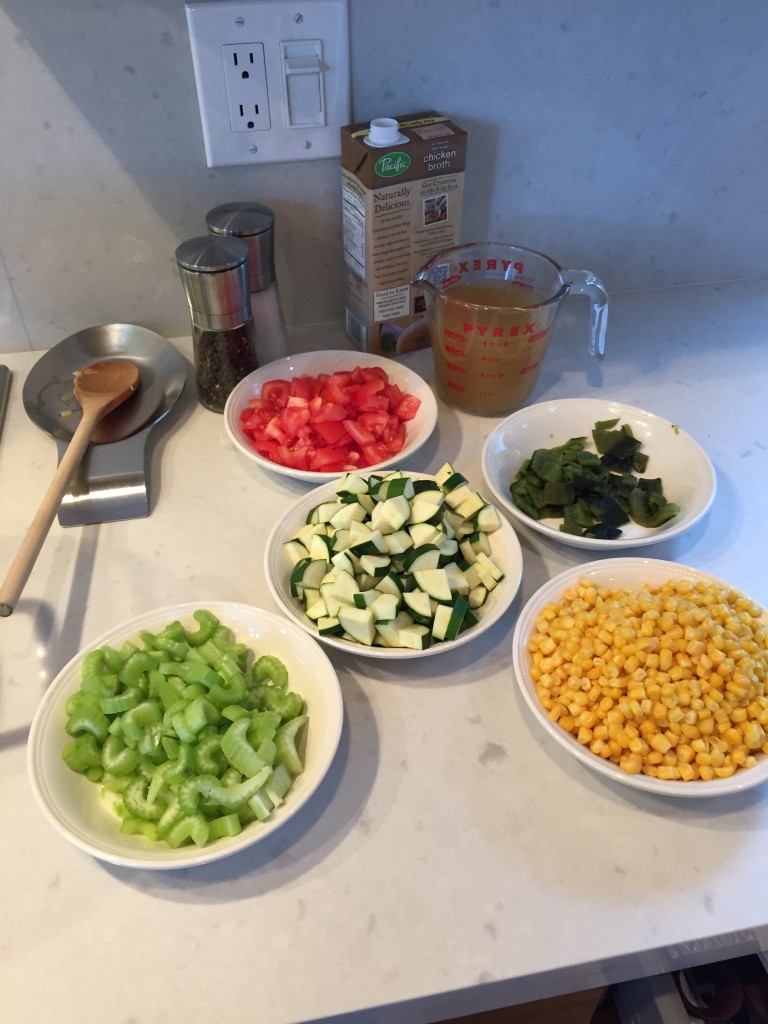 Directions
1. Place a large soup pot over medium heat; add oil and butter. Once the butter melts and begins to sizzle, add the onion, carrots, and garlic, season with salt and pepper, cook, stirring occasionally, until the onion has completely softened, and the edges of onion have begun to brown, about 10 to 12 minutes.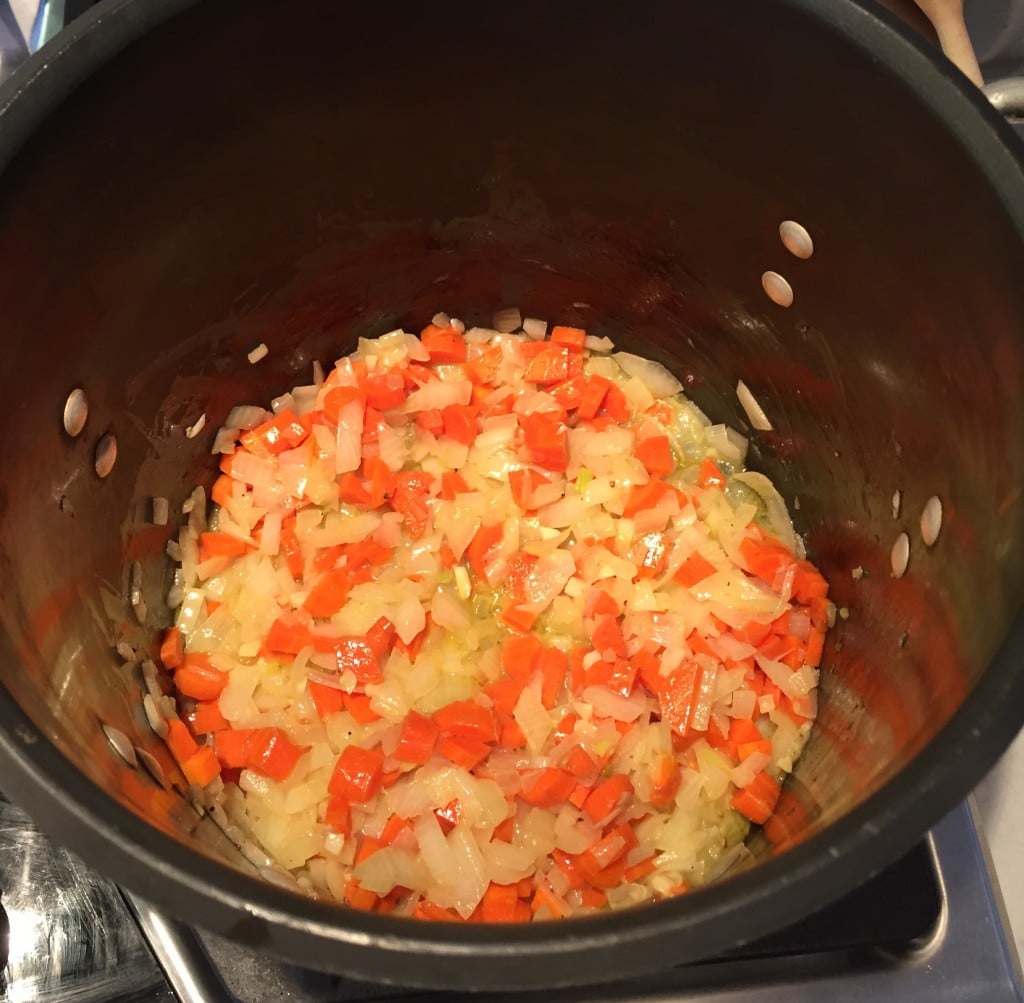 2. Add poblano chilies and remaining veggies, sprinkle the salt and pepper, stir and let them cook for 3 to 4 minutes.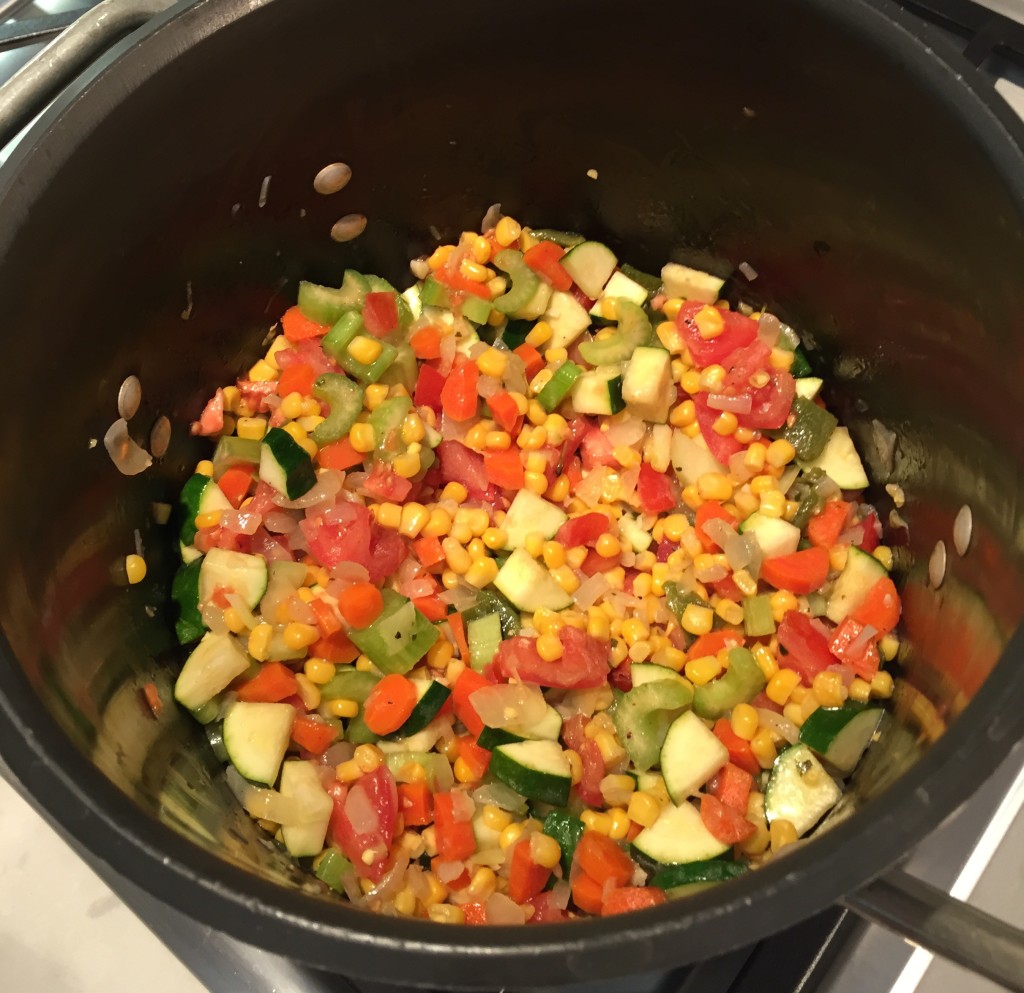 3. Pour in the chicken broth, let it come to a boil, then simmer for 5 more minutes, so that the flavors have had the chance to really blend. Stir in chicken and cook until chicken is warmed through, about 1 to 2 minutes.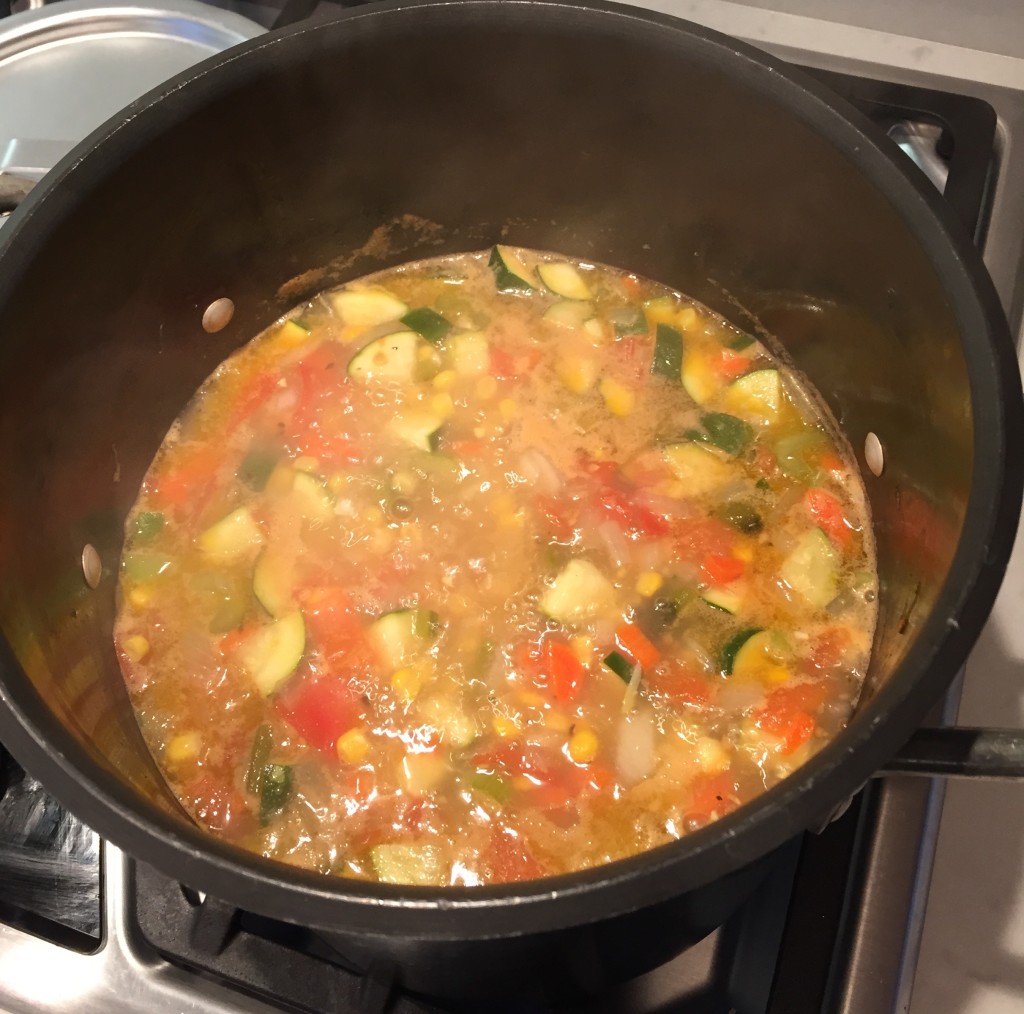 [ingredients title="Roasting Poblano Peppers"][/ingredients]
1. Roast the Pepper- To do so, you can either place them on a tray under the broiler.  Cook the peppers for 6 to 9 minutes and turn them once. They will seem charred and blistered on the outside but the flesh must be cooked but not burnt.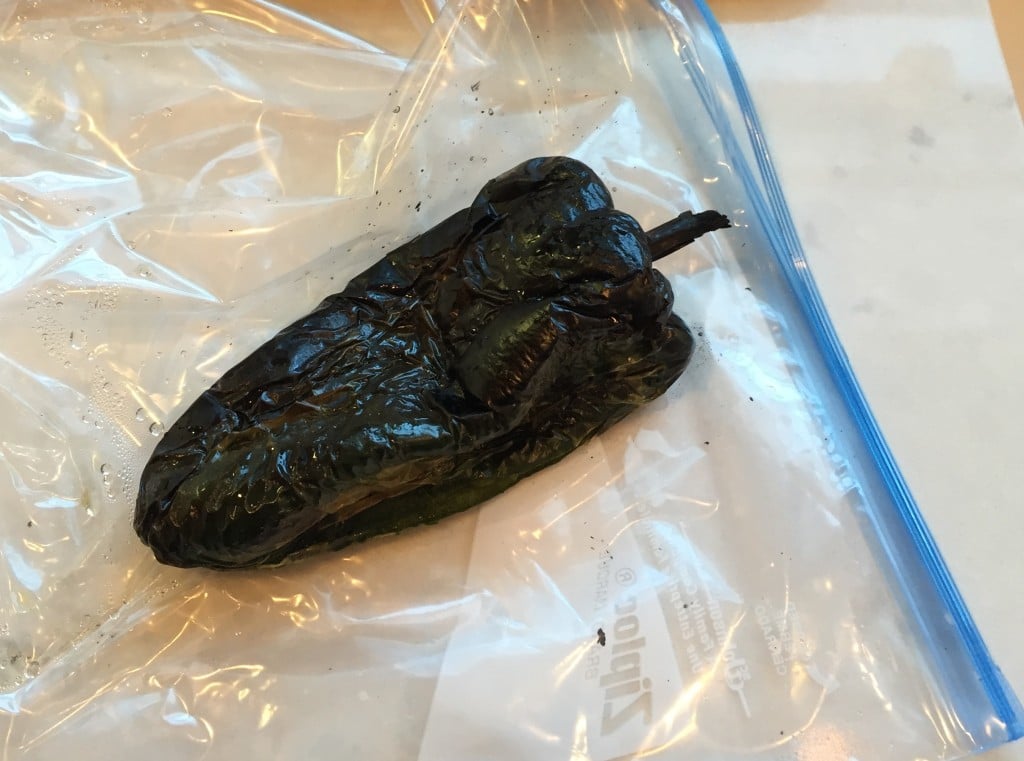 2. Sweat the Pepper- Once charred and hot place them in a plastic bag, close it tightly and let them sweat for 10 to 20 minutes.
3. Third, peel and rinse- Preferably under a thin stream of cold water, remove the charred skin which should come off easily.  Make a slit down one side of the pepper and remove the cluster of seeds and veins. Then chop.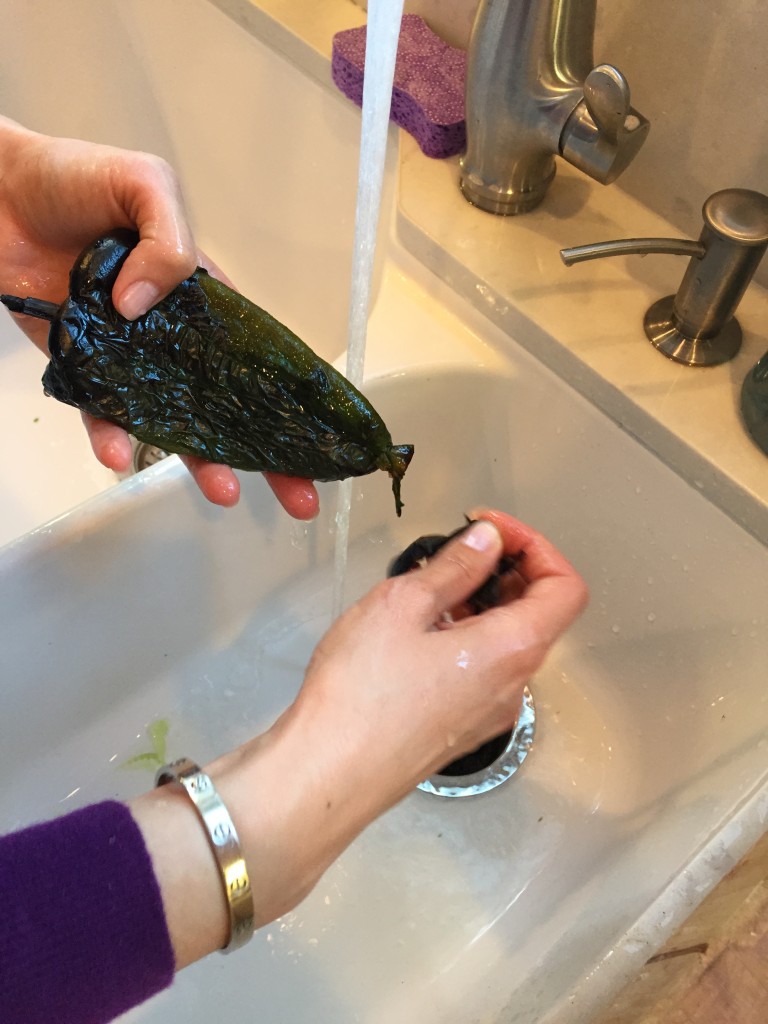 ENJOY!  Please let me know what you think in the comments.  Thanks for reading!