In case you missed my very first recipe and blog post in February of this year Gluten Free Spritz Cookies, I'm here to share it for you again for Christmas.  Baking cookies for Christmas is one of my favorite things to do, it calms me down and I love to give them away as gifts to friends and family.  Well I've been at it again, like I have been every year since my early teens and here are the results.  I hope you have a very Merry Christmas/ Holiday Season!!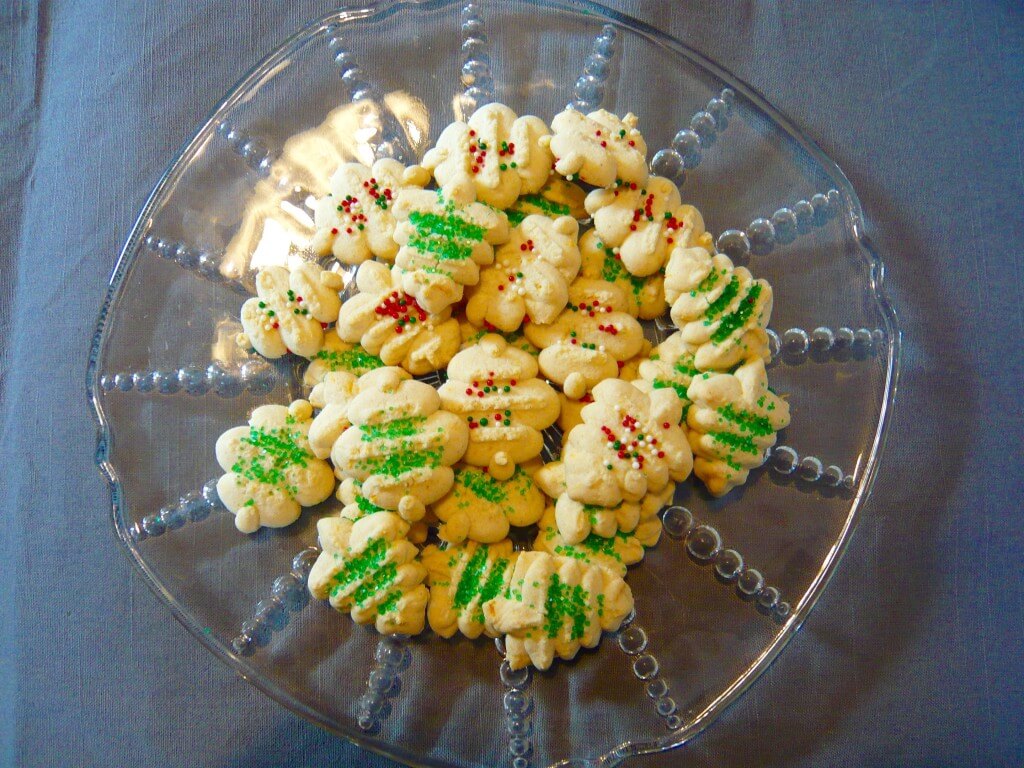 Gluten Free Spritz Cookies- Christmas Edition
Ingredients
1½

cups

butter

1

cup

sugar

1

teaspoon

double-acting baking powder

1

egg

1

teaspoon

gluten-free vanilla extract

1/2

teaspoon

almond extract

teaspoon

grated orange peel

3½

cups

Gluten Free All Purpose Baking Flour

¾

teaspoon

xanthan gum

¼

teaspoon

salt

Decorative sugar
Instructions
Preheat oven to 375 degrees.

Beat butter and sugar in an electric mixer set on medium for about 30 seconds. Beat in egg and vanilla extract until combined.

In a separate bowl, combine gluten-free flour, xanthan gum, baking powder and salt.

Add the flour mixture to the butter mixture, beating on low speed until combined.

Pack the dough into a cookie press. If it's too sticky, put in the refrigerator for 30 minutes to harden.

Place the face of the press firmly down on an ungreased cookie sheet and press out cookie, a single press for each cookie. Space cookies about 1 inch apart. Decorate with colored sugar, sprinkles, etc.

Bake for 8-10 minutes on center rack in preheated oven until cookie edges are very lightly brown and edges are firm.

Cool cookies on the cookie sheet for a couple minutes before transferring to a wire rack to cool completely.

Store cookies in airtight container for up to 7 days. You can freeze them too!