That's right, Labor Day is not the end of summer, well officially that is.  Many of us are used to thinking of Labor Day as the end of summer, because the weather can change and many summery things close down.  When I lived in New York City it certainly started feeling like fall shortly after Labor Day, so I started to think of it as the end of the summer season. That is not the case in Los Angeles where it can often be hotter in September then it is in August, weird right??   Today's high in Los Angeles is supposed to be 81° degrees and it's supposed to be 82° New York City.  So if it looks like summer, feels like summer and acts like summer then it's still summer… SO let's celebrate summer!
Summer has always been my favorite season, this goes back to my school days. I never liked school that much (what kid does?) so I was always excited when I was out of school and always a little bummed when I had to go back.  Even if you live in a colder climate than Los Angeles, I have some tips to make sure that you celebrate every last drop of summer and good weather while it lasts.
How to Eke Out the Last Days of Summer:
Go to a rooftop bar/ restaurant.  Even if you have to put on a light jacket or sit by a heater, make sure you get to the rooftop or outdoor bar or restaurant before you can't anymore.  My favorites in Los Angeles are the The Rooftop by JG at the Waldorf Astoria (pictured below) in Beverly Hills and the Highlight Room in Hollywood.

A mojito and nibbles at The Rooftop by JG at the Waldorf Astoria

Go to the beach.  Many people think of the beach as summertime destination only but often the locals know the best time to go to the beach is after Labor Day.  If you hit up your favorite beach after Labor Day, you may find some amenities are closed, but you won't find the crowds and you'll easily find parking.

A vary rare deserted beach sighting in Malibu. You definitely won't see the beach like this during the summer.

Have a picnic.  So we all know that I love a good picnic. Picnics are synonymous with summer and good weather, so make sure that you have that picnic before the real end of summer.

Summery picnic at the La Brea Tar Pits.

Enjoy your favorite ice cream. Nothing says summer more than ice cream. Make sure that you grab yourself an ice cream cone or cup before it's too cold.

I love McConnell's ice cream.

Go to a baseball game. The boys of summer don't quit just because Labor Day has passed and you don't have to either.  Make sure to take in a local baseball game before the season ends.  Check out the current Major League Baseball schedule for games in your area.

Taking in my first Dodgers game in LA. I obviously had to get a hat too.

Go to an outdoor movie or concert. I know that you can certainly do both of these in Los Angeles until early November.   If you're in LA, you can check out Cinespia for outdoor movies at the Hollywood Forever Cemetery and the Hollywood Bowl for special events and concerts.   If you're in New York City, here are the listing for outdoor movies in the 5 boroughs of New York City, with events going until mid-October.
Have a fruity cocktail or nonalcoholic drink. The best tasting berries, watermelon and peaches are found in stores or farmer's markets now!  So take advantage of it by eating them and finding ways to use the juice.  For a special treat, check out my recipes for Bubbles and Berries or my world famous Watermelon Margarita.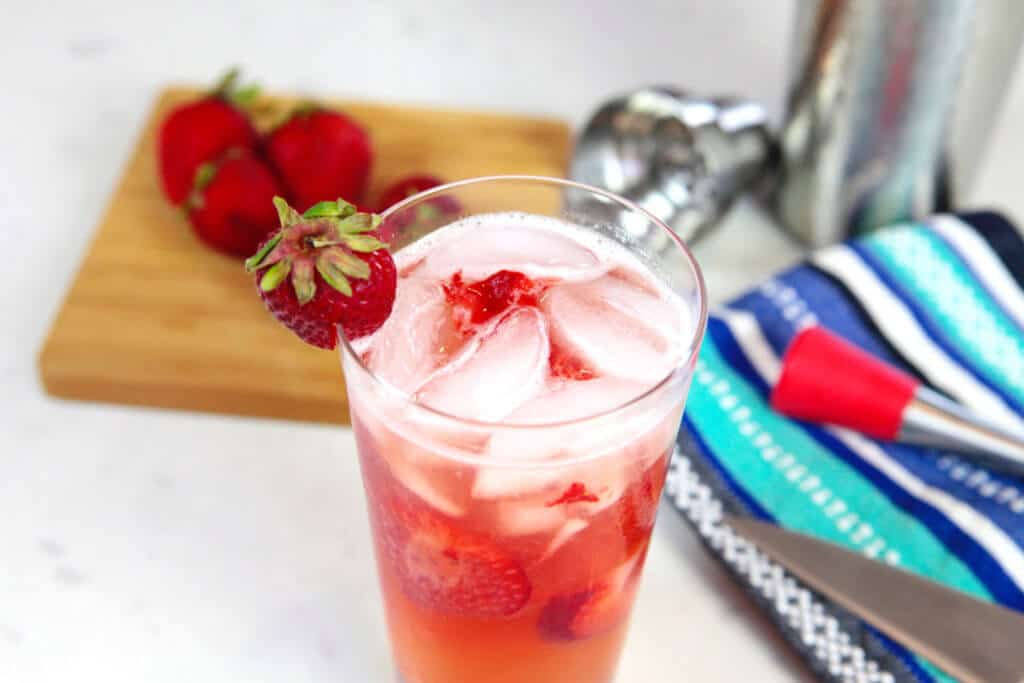 So these are a few of my tips for making sure that you enjoy the rest of summer and get outdoors while the weather is good.  Do you have any other tips for taking advantage of the last days of summer?  I'd love to hear about them.  Let me know in the comments below.