This week I am making banana buckwheat pancakes. This recipe only uses buckwheat flour so it's naturally gluten-free as there are no other flours needed.   That is one of my favorite things about these pancakes.  Buckwheat flour makes a very nice, yet hearty pancake. Buckwheat is an ancient grain, and it has a lot of natural fiber and nutrients that you don't find in a regular pancake. I like to add bananas to the pancakes to make them just a teeny bit more moist, not that they're dry. You can always add any other fruit that you like, if bananas aren't your favorite, such as blueberries or strawberries.  I personally like bananas because they remind me of my great-grandmother, Mema. These pancakes remind me a lot of her.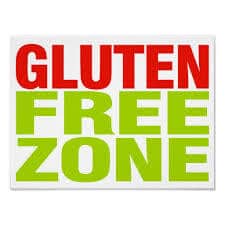 I was about 7 when I first went to visit my 75+ year old great-grandparents in Kona, Hawaii and they had to tweak their regular eating habits to better fit the pallet of a child.  Along with my food needs, Mema always wanted to make sure we ate whole grains and would only cook with less processed sugars, like honey and maple syrup.  I still have dreams about "Hawaiian honey" that we would pick it up at the local farmer's market.  I remember it coming in a coffee-like can and I would have a spoonful (or more) of this thick honey as a treat. Yum!  Any readers out there that can help me find "Hawaiian honey" like this, please send me a message.  Mema is certainly one of the people, along with my mother and grandmother, I have to thank for teaching me the benefit of whole foods at a very young age. We would go to the health-food store, no Whole Foods in Hawaii back then, and she would get 4-5 different flours for the pancakes.   They were certainly "stick to your ribs" pancakes, but they were tasty.  She also insisted on only using maple syrup, even though she was quite frugal.  My mom was certainly shocked when I came home from my summer with Mema and insisted on only having real maple syrup with my pancakes.
Skip below to see the recipe or check out Gluten Free Avenger Episode 13: Banana Buckwheat Pancakes YouTube, you can use this link (http://youtu.be/LVg36vfM_VY) or view it below: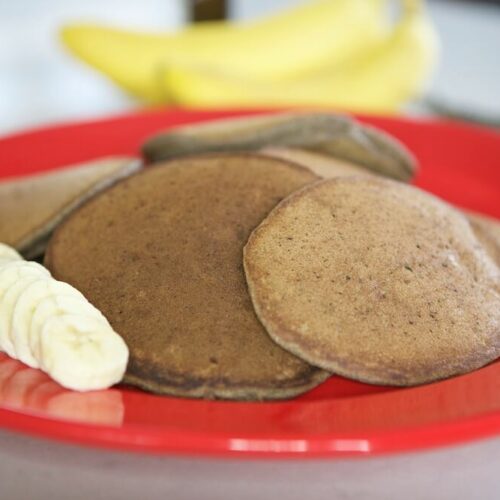 Banana Buckwheat Pancakes
This recipe only uses buckwheat flour so it's naturally gluten-free as there are no other flours needed in this recipe. Buckwheat flour makes a very nice yet hearty pancake because buckwheat is an ancient grain.
Ingredients
1

cup

Buckwheat Flour

1

tsp

baking powder

2

Tbsp

sugar

1/2

tsp

salt

1

egg

beaten

1

cup

milk

1

tsp

vanilla extract

2

Tbsp

melted butter or margarine

1

ripe banana

mashed
Instructions
Mix dry ingredients together; add egg, vanilla, milk and butter or margarine, beating well after each addition. Add banana.

Preheat griddle or large skillet (if electric) to 375 F. Grease lightly with oil. Griddle is ready when small drops of water sizzle and disappear almost immediately.

Pour 1/4 cup batter for each pancake onto hot griddle. Cook 1 to 1½ minutes, turning when edges look cooked and bubbles begin to break on the surface. Continue to cook 1 to 1½ minutes or until golden brown.

Serve immediately with topping of your choice, such as fruit spread or maple syrup.
I've made these pancakes for several friends and family members and they never know or even think about the fact that it's gluten-free.  This recipe is simple and easy to make. I like to top  mine off with fresh bananas or blueberries, a little bit of butter and maple syrup.  I hope you enjoy these as much as I do. Please let me know what you think in the comments below.