Today I am going to be doing a review of the clothing and accessory rental service Rent the Runway.  Please note that this is not a sponsored post, I just wanted to give an honest review.  I've used this service, the unlimited service specifically, for over a year now.  This really ties into my  Buy Less, Buy Better philosophy because basically you're not buying anything.  It's the sharing economy, but for clothing…..now wait, if sharing clothes freaks you out, everything is always very clean before it gets to you and you're not sharing personal items like underwear or bathing suits, which would be very gross.
Here are some pros and cons of using Rent the Runway that I've experienced during the past year.
Pros
You Get 3 Different Items at a Time– the 3 items can be anything from jewelry, handbags, dressed, to jackets and coats.  I use it mostly for dresses and outfits for specific events. it's been great for me because I go to a lot of events here in LA.  I was becoming so unhappy with what I had in my closet and I could never find what I wanted in the stores exactly when I needed it.  Rent the Runway has been great for this reason.
Tons of Variety– it doubles the size of your wardrobe basically.
Shipping and insurance are covered– No need to pay extra for shipping your 3 items or worry about accidents while wearing them…it's covered in the monthly cost.
Choose Items You Wouldn't Normally Buy– No need to play it safe.  I tried a jumpsuit and horizontal stripes and I love them.
No Buyer's Remorse– Don't you hate it when you buy something, then immediately feel bad about it.  Not any longer, now if you don't like it you can just send it back and get something else.  Love this.
Cons
Items Smell Like Dry Cleaning Solvent– This is not my favorite smell, but it usually dissipates quickly.  Not sure if they use an eco-friendly dry cleaner either.
Sometimes They Are Out of Your Size– You have this same problem if you shop for an item in a store or online though.
Sometimes You Order an Item and They Contact You Later to Tell You it's Not Available–  This really sucked.  I really wanted to get a leather moto-jacket this winter and I would order it but it was never available.  It happend 3 different times and I finally gave up.  Don't know why they couldn't get their sh*t together, but anyway…
Sometimes the Items Don't Fit Well–  Sometimes things are hit or miss, but this happens when you buy clothes too.
I had a black tie event last week and a date night with my husband, so here are the 3 Dresses from my Latest Shipment: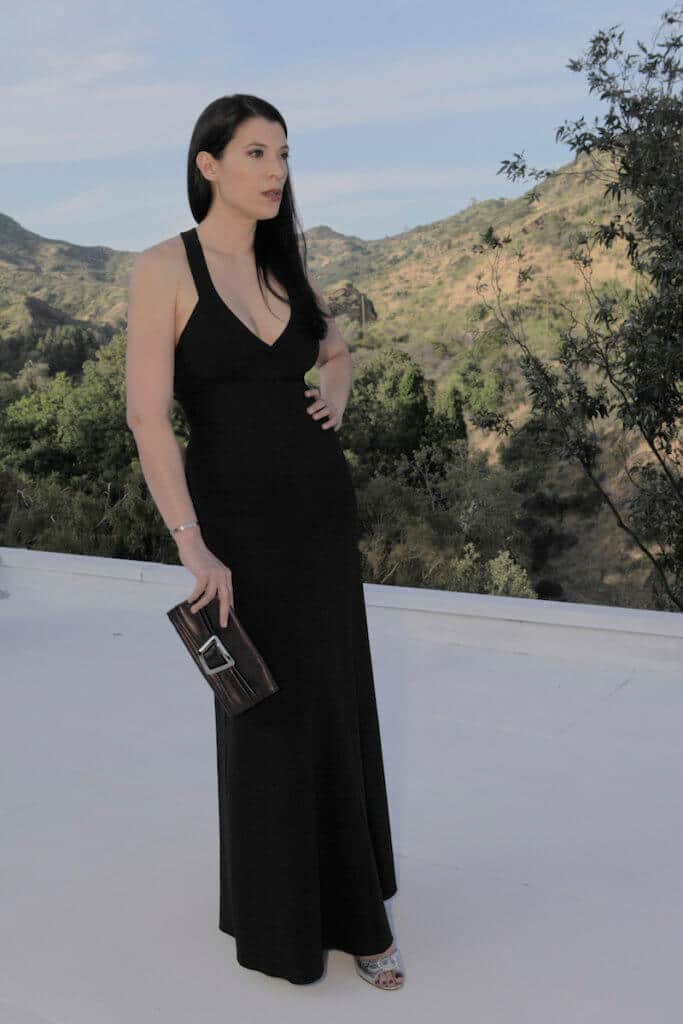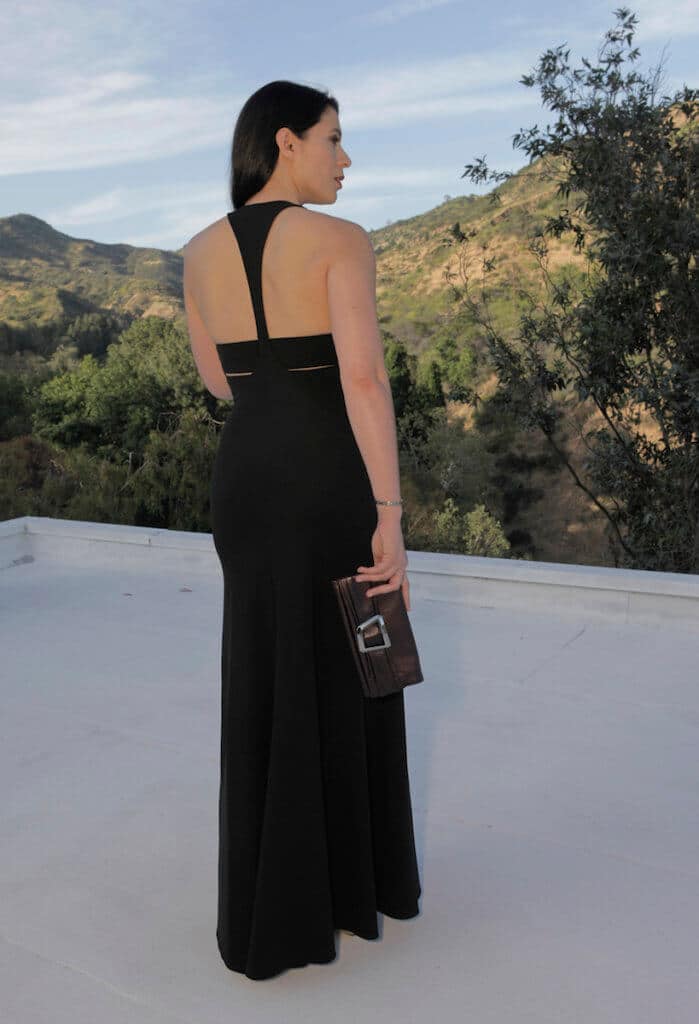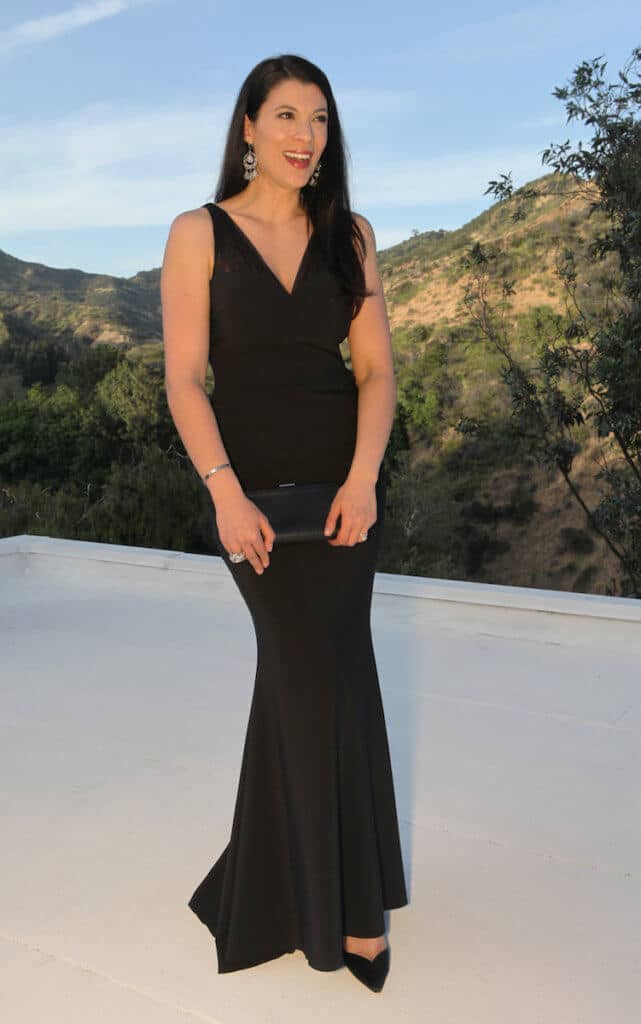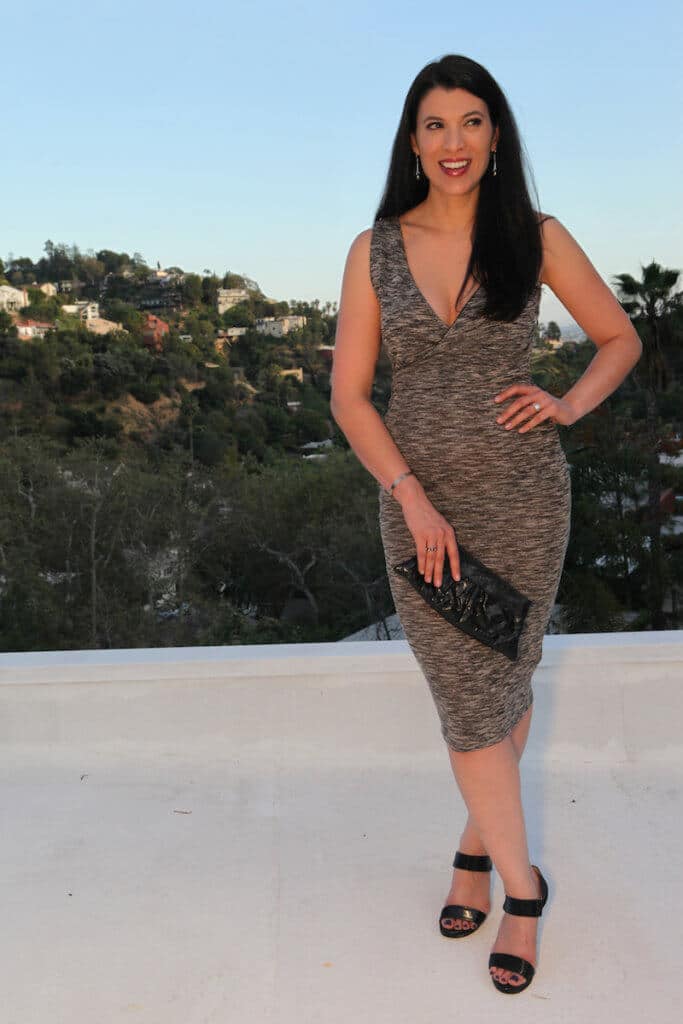 For a limited time Rent the Runway is offering $20 Off Rent The Runway's Unlimited Subscription Service With Code FIRST for new subscribers ONLY…kinda mad about the new subscriber part, but hey.  I have more details on the video on my YouTube Channel, so be sure to check that out too.
Not interesting in trying out Rent the Runway, click the photos below to see some dress options similar to the ones I'm wearing above: