I'm starting a new segment on my blog called "Secrets to a Classic Wardrobe", where I will discuss staple, classic wardrobe pieces that you will have for years. One major wardrobe classic are black pumps. I got my first high-end pair of simple black pumps in 2007 and I still have them. I'm wearing them here: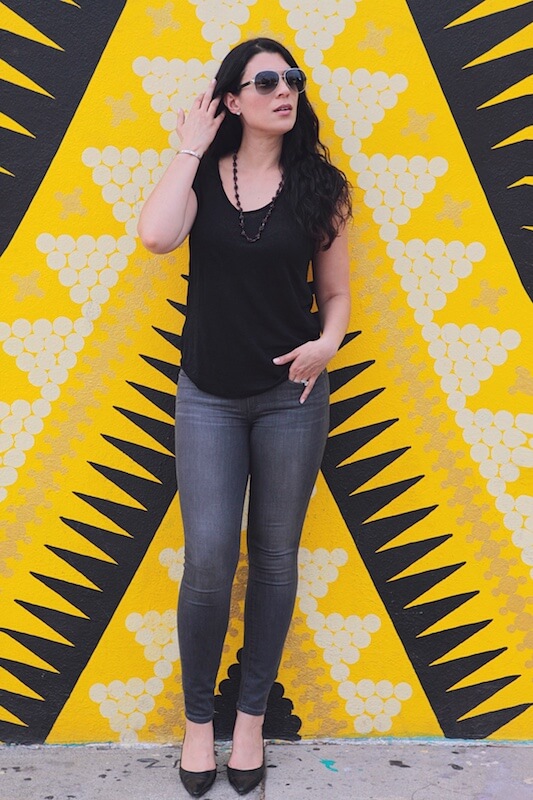 How do you keep your high-end items looking great for years? Check out my How to Recondition a Leather Handbag for tips, these tips can be used for anything leather from shoes, belts and handbags. Here are my tips for finding the right black pumps:
Know your budget and stick to it.

If your budget is $150, find the best shoe you can for that price. I would suggest going to online stores like The Outnet and Saks Off 5th. There you can find higher end pieces at a reduced price. Here are some options at $150 and under:

Only get a classic style.

If you don't have an unlimited budget, only buy classics. Don't go for anything trendy, stay away from scalloped edges, weird heel shapes or any adornments. If you do opt for a trendy option, make sure you have your basics first. Here are some examples of NON-Classic pumps:

The scalloped edge and round toe on this shoe are trends. Steer clear of trends when buying a classic.

While these shoes are pretty and the beading adds visual interest, you don't want these to be the only black pumps in your closet.

The cutouts make these trendy, not classic.

This heel is chunky and lucite, both trendy right now. Therefore, it's not a classic.

Get pointed toes.

Pointy toe shoes are the only shoe style that doesn't go out of style. According to famed shoe designer Stuart Weitzman, "Pointed-toe pumps add an air of sophistication that never goes out of style."

Start with Black Pumps.

Your first foray into any wardrobe classic should start with getting the basics. Black pumps are definitely basics and go with everything. However, if you don't wear black, then choose another neutral like brown or navy blue. I would say to only go for a smooth leather shoe as well, while suede is classic it's usually not worn during the summer.

Utilize a good cobbler.

So you have a great new pair of shoes, but what happens when you break a heel, need them re-soled or need a heel tap replaced? Go to a good cobbler. A cobbler can help you get years out of your shoes, but finding a good one to work on your shoes can be hard. Ask for recommendations from your friends.
Here are some great mid-priced options:
I love a good sale, here are some sale priced high-end options:

Here are some high-end options that will rarely go on sale. You will definitely want to use a cobbler to keep them in good shape for years to come. I'm wearing this Manolo Blahnik pump above.
I'm also a fan of Tamara Mellon shoes, she co-founded Jimmy Choo in 1996 and now has her own online shoe store. You can only buy her shoes on the Tamara Mellon site , you'll find the same workmanship as with other high-end brands, but you won't find the traditional mark-up that comes with having brick-and-mortar stores. I met her earlier this year to learn more about the brand and I'm a huge fan.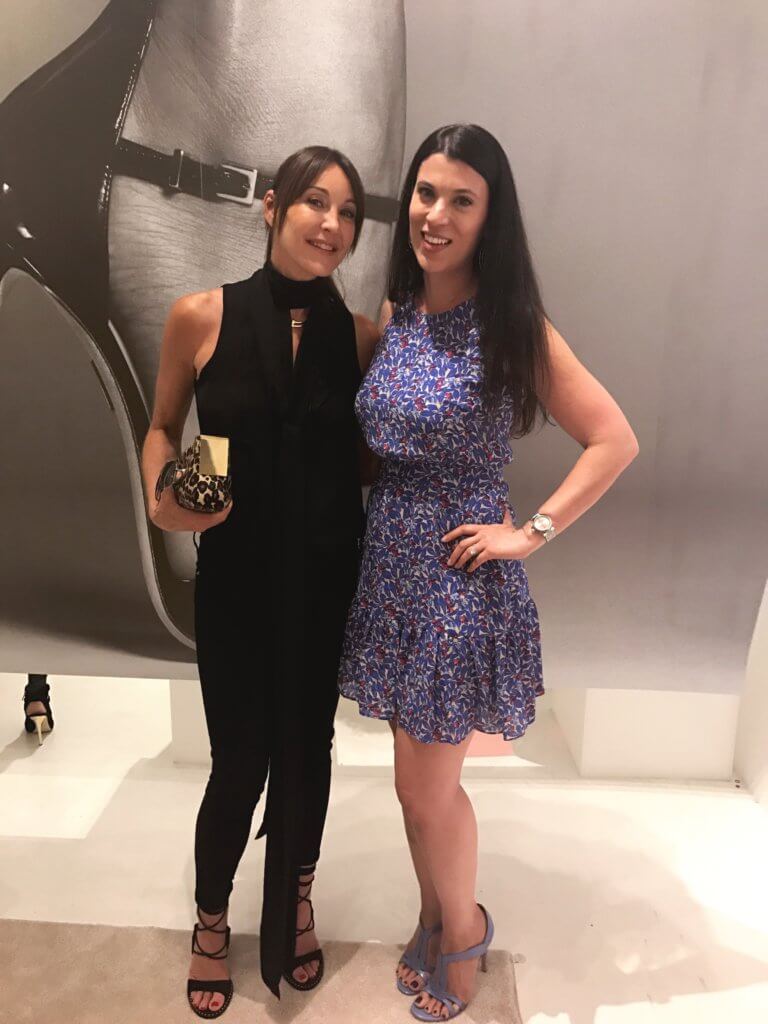 Here are the Tamara Mellon classic Rebel 105 – Capretto pump: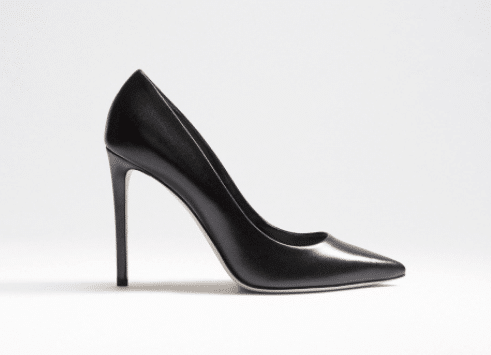 Happy shopping!