I was recently talking to my best friend and telling her about a new acne treatment regimen I've been using that has really improved my acne and complexion.  My friend wanted to know more details about the regimen so I thought I would make a blog about it, because I hope this information can help you too.  Many people that know me, know that I have struggled with acne since I was 14 years old. It has been an ongoing battle that constantly evolves as my skin changes with age and where I live. I've seen dermatologists, done every possible acne treatment regime on the market today.  Yes I tried Proactive and it didn't work for me; you'd be surprised how many times I've been asked this question. I did Accutane in 2008 and had good results, but I still have minor acne flair ups that I still need to control.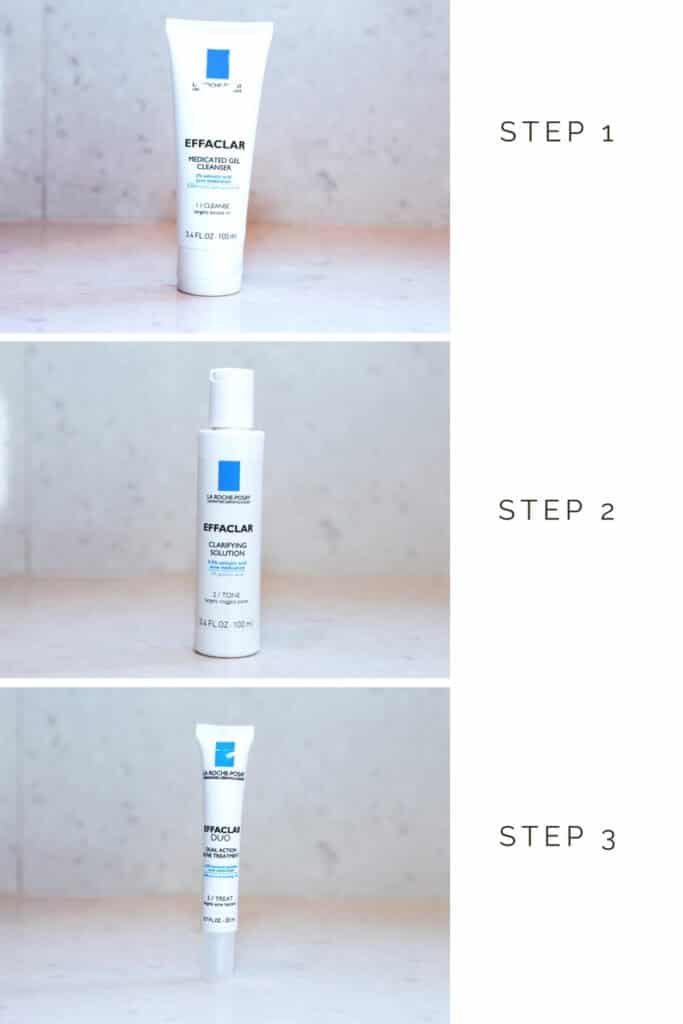 I have been a big fan of Skinceuticals for some time but sometimes they're high prices lead me to find other options.  Skincueticals has an anti-aging/ acne regime, the
Skinceuticals Adult Anti-acne System
 that I had moderate success with but I decided to stop using it because of the expense and the fact that it dried out my skin.  Then I found the
La Roche-Posay Effaclar System
 and it also had similar ingredients (LHA and Salicylic Acid) so I thought I would give it a try. The three-step regimen have been very effective for me. I definitely think it was adding benzoyl peroxide which is step three back into my regimen. The last time I used a benzoyl peroxide product was back in 2012 when I was using a prescription called Duac gel.
I find when I use this acne treatment regimen, my pores are smaller and I don't get whiteheads or my blackheads. If you have similar issues and flareups, I would highly recommend giving this regimen a try. The price point a two month supply of this the three step regimen is $29.  Given the high price of many other multi step regimens, I think this one is a great buy, not to mention the fact that actually works for me. If you give it a try, please let me know how it works out for you. I look forward to your comments.